A lecture from el Maestro German Samper Gnecco
Apr 10, 2015
Last week, Maestro German Samper Gnecco gave a lecture at the embassy of Colombia in New York City. It is directly related to the MoMA current exhibit Latin America in Construction: Architecture 1955-1980, which one of the many introducing speakers (one representative for each sponsoring organization) highly invited us to visit. I must admit, I didn't know the architect, but the description of the event - with a Maestro talking at an embassy about his work in Latin America and by Le Corbusier's side - made me finish work early to go to see that. My Spanish took it hard but this was not for nothing!
First things first, let's have a piece of the architect's background. After graduating at the National University of Colombia in 1948, he joined Le Corbusier's atelier where he worked for 5 years, namely on the masterplan of Chandigarh. He then had the chance to receive a public command for low income design and worked on various recognized civic projects in Bogota. His goal was to build at high density, but to avoid height at the same time. In a time of crisis in Colombia, he founded his firm with his daughter in 1975.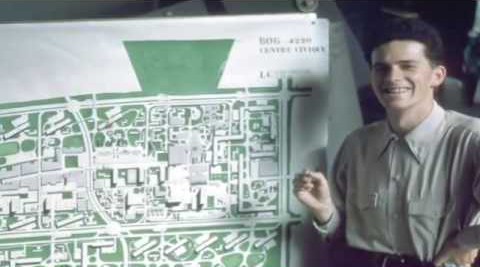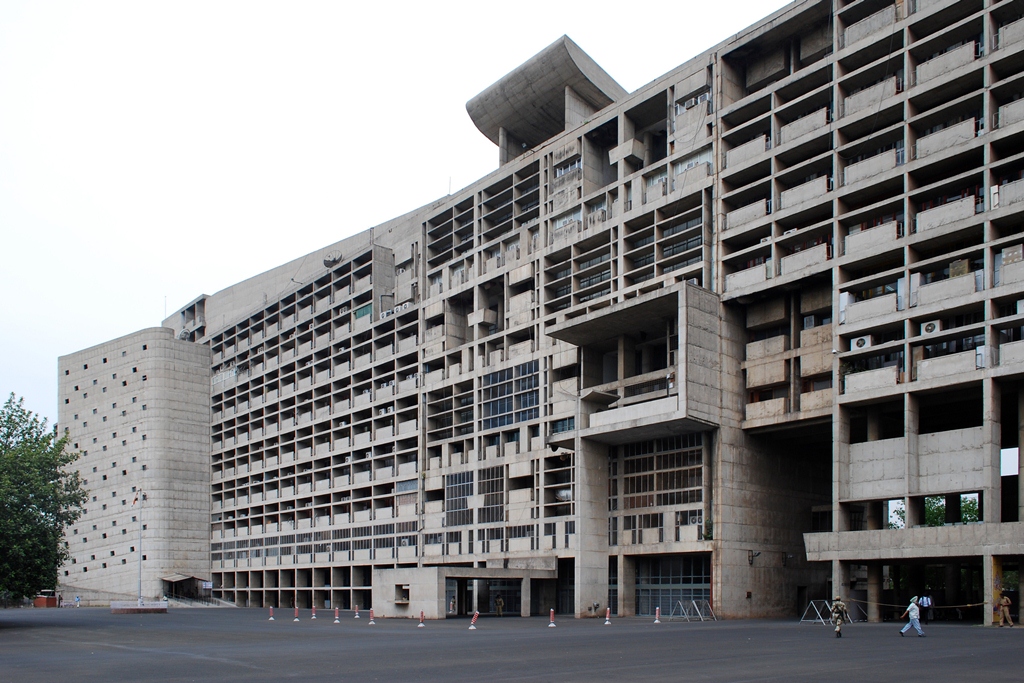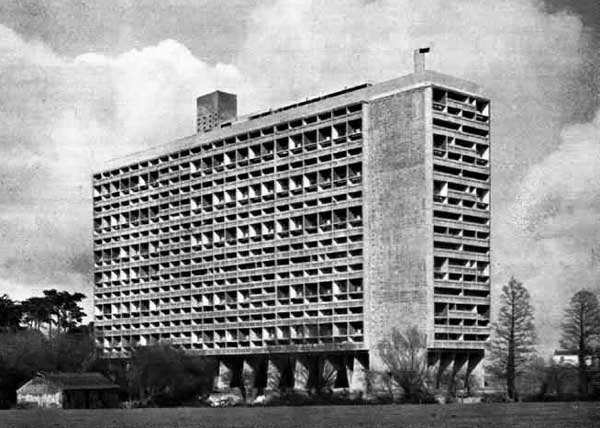 His work is tinted of social conscience and experimental design, mostly in housing and urbanism. He considers his work as a "service to the community [...] popular concern has always been part of his design equation". Also, "sketching is a very important tool for architects". After the presentation of some of his projects, the second part of the lecture is about his own sketchbook, his long-time passion for hand drawing.
Arango concert hall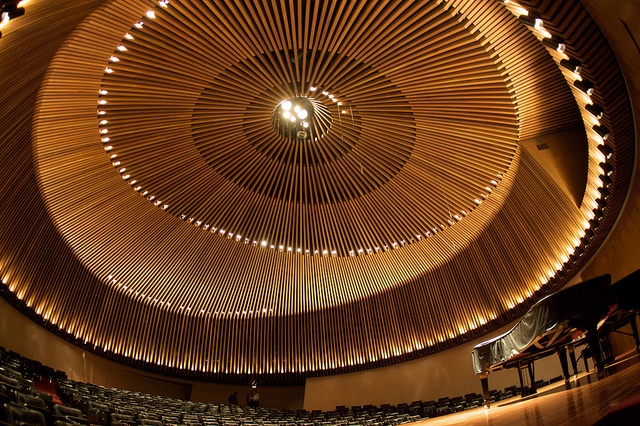 What a chance to have the Republic Bank itself as a client! The architect considers this project as "his most important" one.

Museo del Oro de Bogota
The project was developed in several phases. There are two types of spaces : exhibition and transition. The architect "de-constructed space" and focused on art pieces presentation.
La Fragua 1958
This modest housing program was developed by his wife. It densifies small vernacular lots. El Maestro is very interested in this kind of project. He worked with sketches to show density repartition and how people move.
La Brujas, Medellin
The best part of this housing project is its site, "beautiful by the way things come together". Inhabitants are educated but earn low incomes. They needed a dense and affordable housing. Interiors were built by tenants themselves. This pedestrian suburb design was "based on myth, it is a project for a community".
Ciudadela Colsubsidio, Bogota
On this well known project of 15 000 houses, the architect wanted to offer "joyful spaces. You can feel urban spaces he wanted to express." Pedestrian pathways was seen as a "priority" in design.
Sketches
Le Corbusier once told him that "with sketches, architecture go through your head before going on paper; whereas photography does not go through your head." The Maestro has been drawing for hours in Venice, Cartagena, Praga, Telc, ... Through sketching, he "remembers architectural details". The sketches are beautiful, amazingly exact, and numerous. Each point of view is located on a city map. What a better way to tour historic centers?