See New York City from above
Feb 13, 2017
You elevate your vantage point, and all of a sudden everything gets clear. Getting higher is always a good way to understand the structure of urban fabrics, directing lines and connection nods, imbrication to the landscape. How to get there though? How to even render what was seen? Here are a few ideas, made by others.
Build a giant model of the city
This amazing model was built for the World's Fair held in 1964 in New York. It is showed at the Queens Museum in a dark (giant) room dedicated to its sole purpose. The model is so big (9,335 square feet) that you need a bridge to go around and see the middle part. Although humongous, it is quite detailed.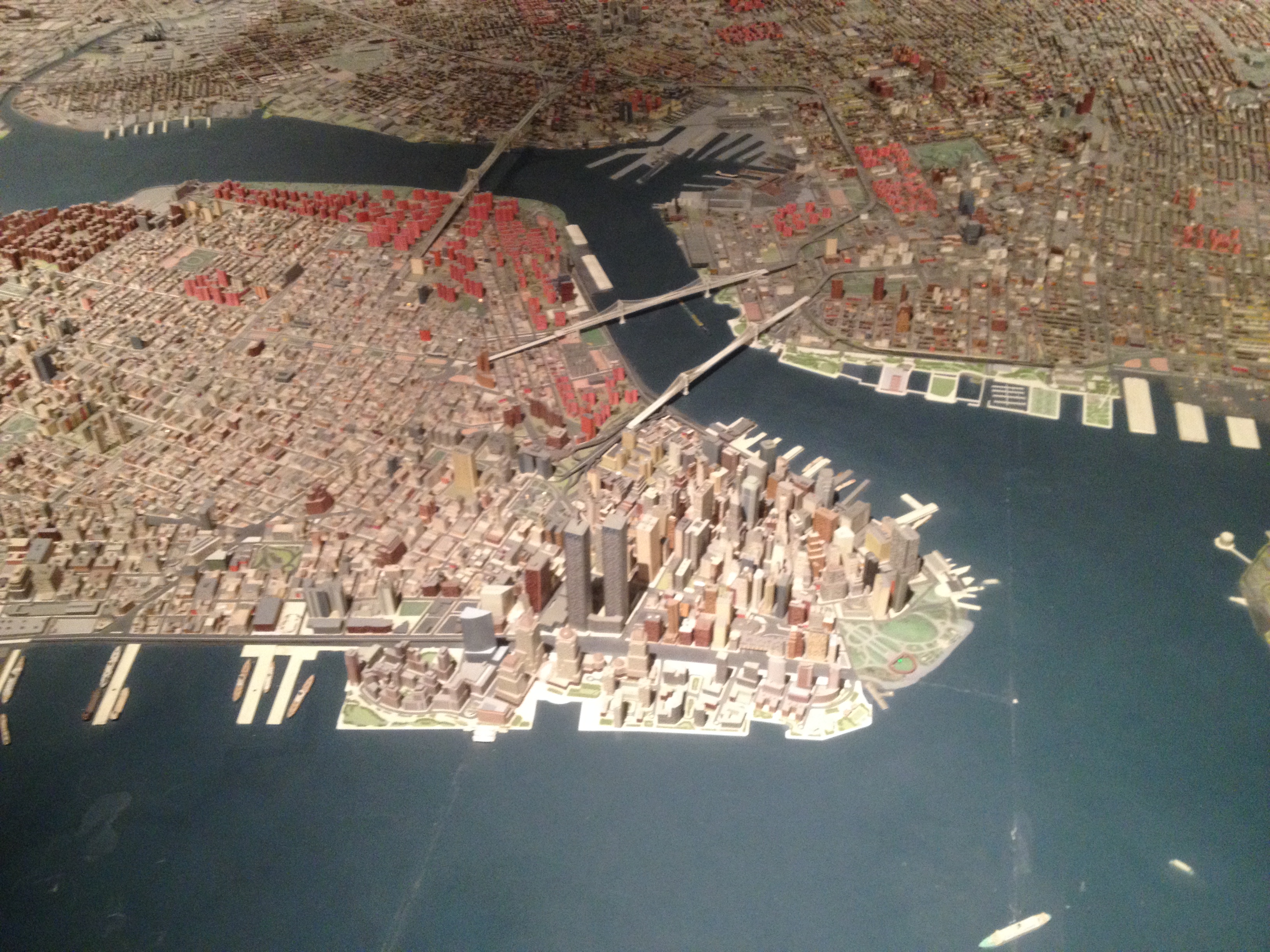 There are other very impressive city models from all around the world, see here.
Climb to the top of the world
While we could talk about the technical making of a skyscraper, or the multiplication of high-rise buildings along 57th street, my point is just about the view... Empire State Building, Rockfeller Center, Liberty Tower (picture below), you name it; you can choose the location and style of your elevated vantage point.
Fly
Now internationally acclaimed, Yann Arthus Bertrand was the one who first stood out with amazing pictures taken from a plane. But when it is about the city, Vincent Laforet is the one to be acclaimed with the breathtaking views his AIR albums offer. For this paragraph, I'll spare you my crappy pictures and offer you one from Flickr instead.