The Sharing Movement
Aug 8, 2016
The Sharing Movement is a broad discussion set up by the Storefront for Art and Architecture and the Met Breuer. This two-parts event tackles a phenomena cities - and society as a whole - have supported and seen growing: because of economic crisis or because of mindset change, we tend to possess less and to share more. I attended part 1 at the iconic Met Breuer museum. Talkers from different fields expose their vision of sharing.
Talks
Anna Puigjaner, founder of the MAIO studio, studies Kitchenless City. The Spanish economic crisis led her to see more and more space sharing, as simple as a big table that would be used as a co-working space. Following this idea, MAIO designed an apartment "better defined as a system of rooms." The space flexibility "enlarges the apartment beyond its physicality."
MAIO Studio. Image © Jose Hevia
Anna got interested in these kitchen-less apartments, a typology of housing building that appeared in the early 20th century. No need for a big talk, just look at the "apolitical benefits: housekeeping duties can be lessen by kitchen-less apartments."
Daniel Davis explains that wework "is part of the larger [sharing] movement happening today. There is a shift of expectations we have from architectural space use." The challenge wework is facing is "to offer great spaces to keep people in." That is why they tend to offer cool and neatly decorated spaces, and keep an advanced feedback program running. The company is selling architectural spaces considered as products.
Screenshot of wework website, NYC locations
Jeff Maki, from Intersection, works to link technology with social movement. "Sharing is a world view, and finance is concerned too", he says. At the technological level, we see the following notions unfold:
Time division multiplexing like AirBnb.
People as censors from data like Google maps.
Migration path to upgrade from one version to the next one like Uber.
Service oriented architecture like Task rabbit.
Virtualization underlying physical layer.
Rafi Segal, from rafisegal studio, explores the systems developed in ancient Israeli housing of the Kibbutz. It is a "communal life, based on mutual aid and whole partnership. From 200 to 2000 people lived in a self-sustained environment where the individual is reduced to its bare element." Programs separated by function are usually scattered, with the landscape serving as a connection. Pedestrian paths keep a safe environment.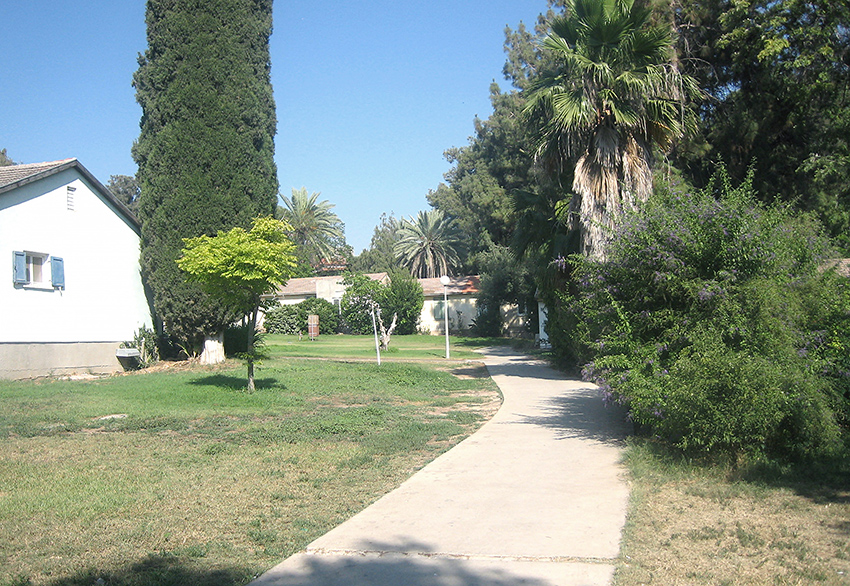 The system was based on members who paid a community tax, flat for all, and an equality tax depending on revenues. All members had shares in any produce coming out of the Kibbutz. In the 70' crisis realm, new individual rules appeared with capitalism and change of mindsets. Units got every other program added to the previous solely housing one.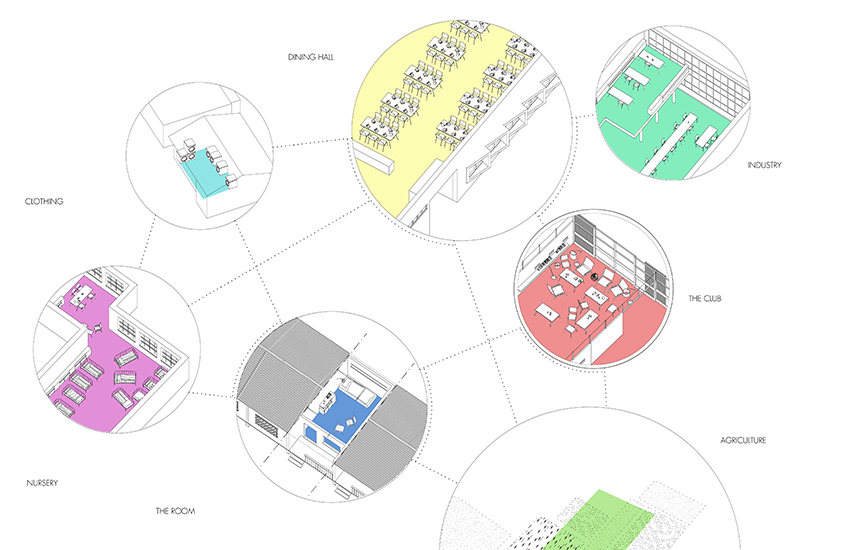 With the renewal of the interest to sharing, Kibbutz can be of great inspiration.There is now an hybrid model to set up, to offer a space for the individual and a space for the community. Rafi has worked on studies to design residential projects where space is not one but many functions and the unit is attached to shared amenities. The design process is scaled for a whole neighborhood and thought through in collaboration with future tenants.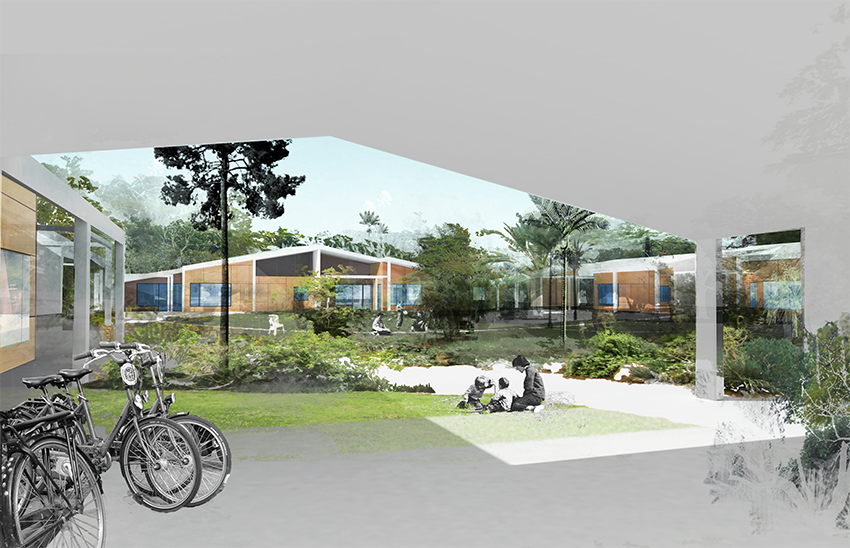 Leah Meisterlin, from Columbia University, is harder to follow as her approach is very theoretical. But at least she seems to offer a more skeptical position on the sharing movement that she calls Collectivism. There is a conflict between efficiency of floor area that can change function and the user interest. Where does flexibility become instability? Where is the limit between private interest and public goods, the individual and the shared? At a larger scale, sharing means a new fabric and a new infrastructure, and thus the question is political.
With the Cher project, she and her students explore the "tensions and conflicts of sharing, which should be uncomfortable. What do we give up when sharing? "
Conversation
Do these new ways of sharing end up encouraging inequalities? To this, one of the talkers evokes micro-housing, as being actually not innovative but reductive. But as there is not just black and white, "individual" is not contrary to "shared". Between "mine" and "theirs" there is "ours", says Rafi Segal.
When evoking machine-learning that analyzes data and draws patterns (who is represented in this data?), we cannot help being amazed by its efficiency, even if that means giving up our privacy to random apps. We say shared but it is often shared to capitalist corporations making big money out of our sharing. There is a lack of transparency about what the exchange is. The data is given, but for what?