Snohetta at Cooper Union
Apr 27, 2016
Last week, Elaine Molinar and Craig Dykers gave an enthusiastic lecture about their work at Snohetta. They started by explaining how they never had any manifesto, just "approach things as they come". But with more lectures happening and after a while, they "started to think about things" and wondered if Architecture was political. In the end, architects build the places where occur all sorts of activities, including fighting or just living. They started to theorize the notion of habitat, which is both abiotic (non-living elements like air, water, soil, buildings) and biotic (living organisms - and their relationships, like plants, animals and humans). The balance between alive beings and non-living objects.
Introduction
Snohetta has so many projects to pick from that they started with a small fun selection before getting into the details of two bigger projects.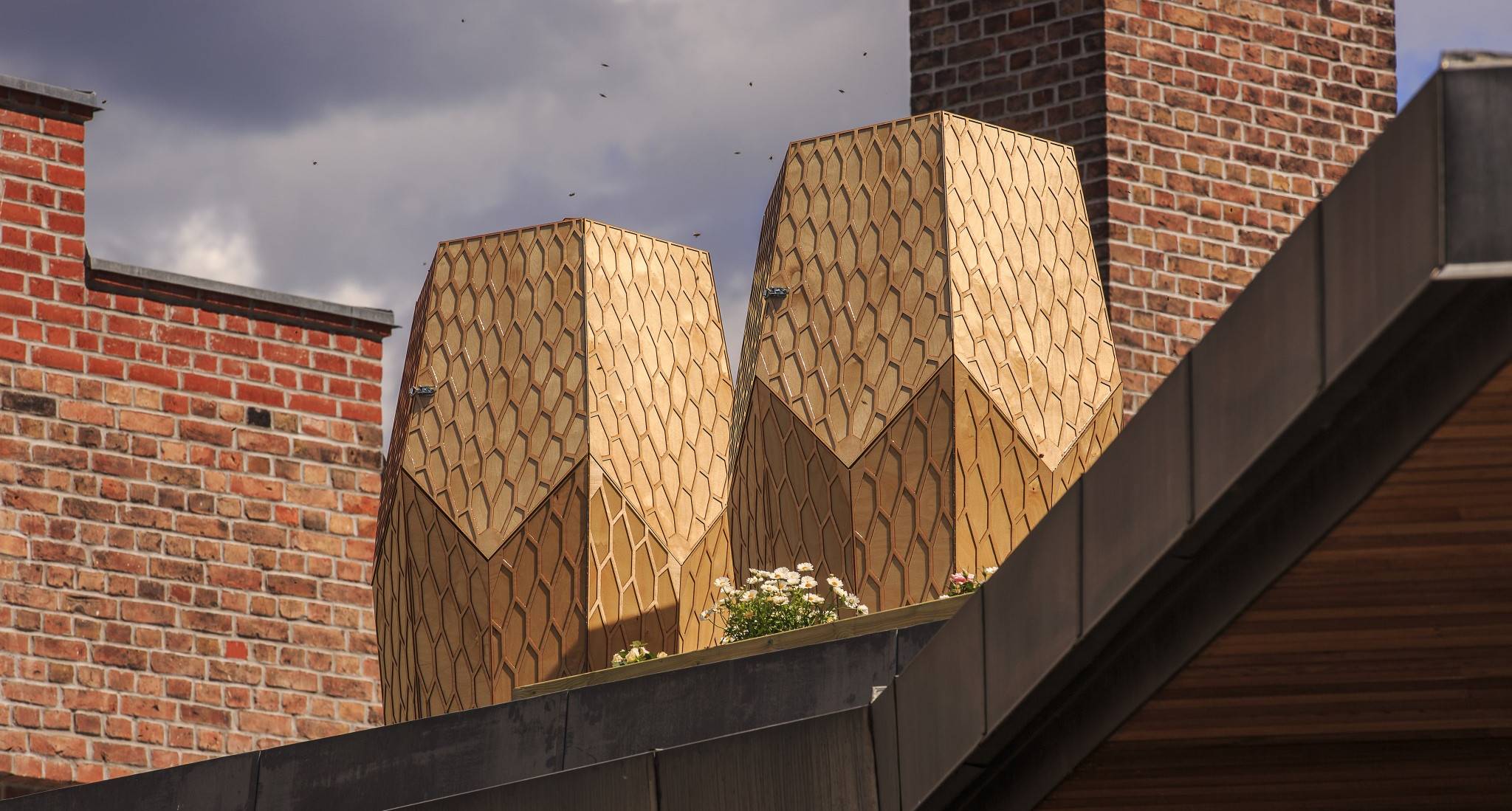 We often consider the city environment to be solely for human use, but it is not. These honey bee colonies are modules installed at rooftops. They restore a much needed habitat, it is not for honey harvesting.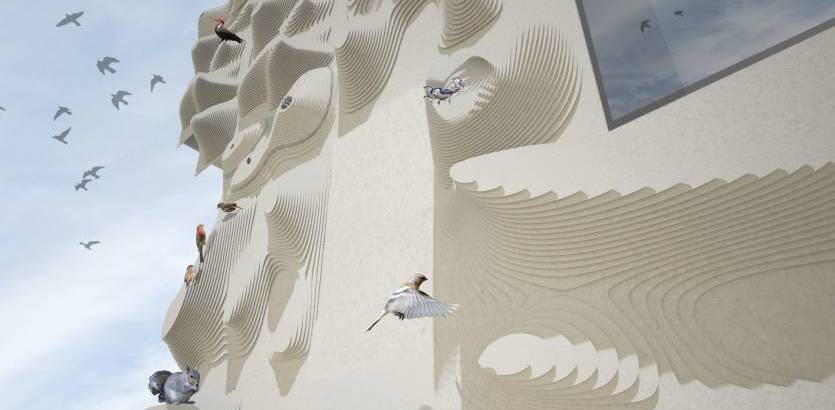 Those modular blocks can be integrated to building walls to offer habitat for small animals.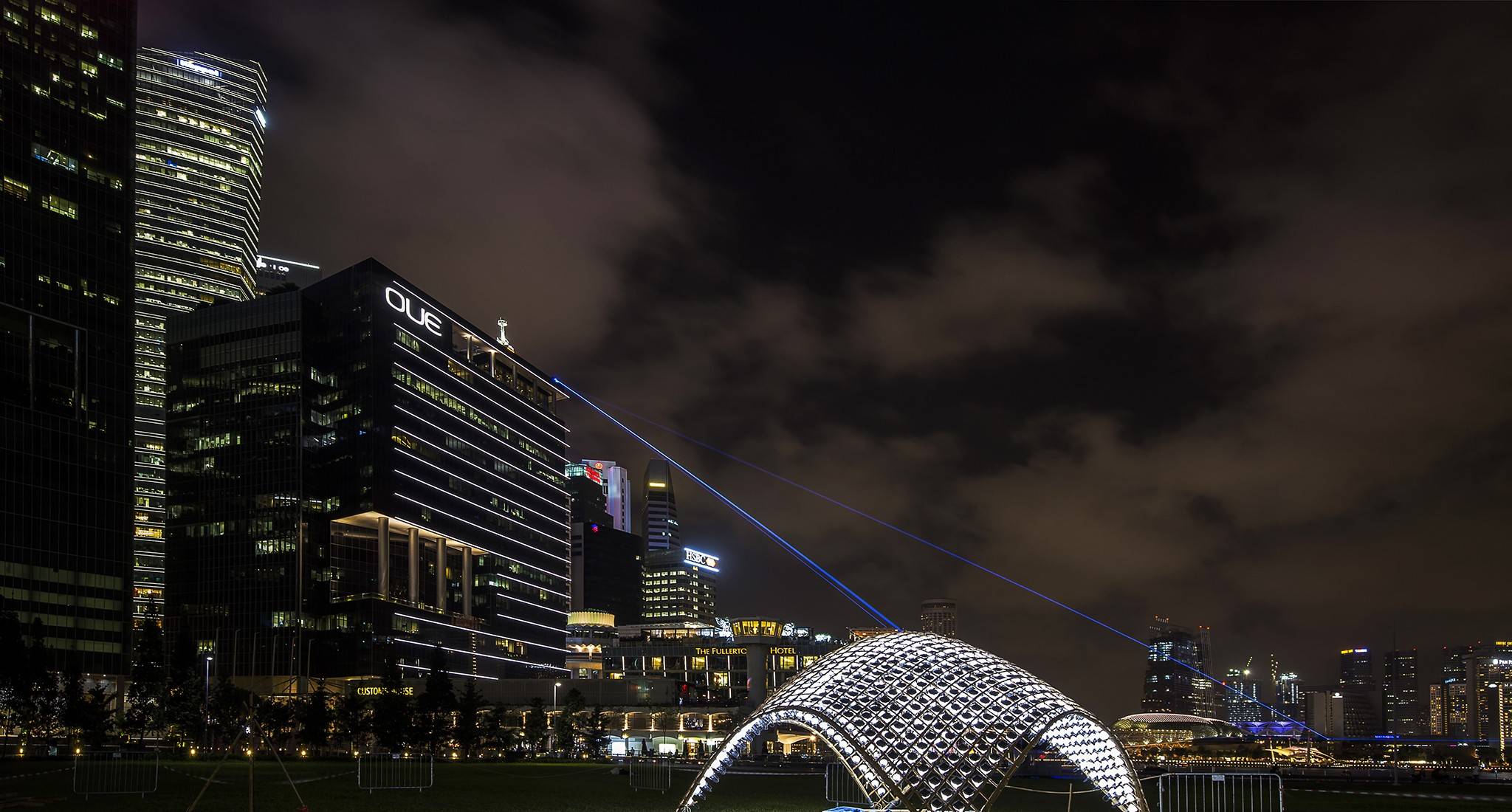 A bamboo light structure was installed in Singapore for the light festival. Afterwards, the bamboo was donated to construction sites and bulbs to various organization for people in need.

The Willamette falls in Oregon City, and their disappearance, are the symptoms of a conflict between human activity and nature. Waterfalls became hard to see because of the factories built around them. After the abandonment of industrial activities, they are to be shown again, without erasing the beautiful decay of factory buildings.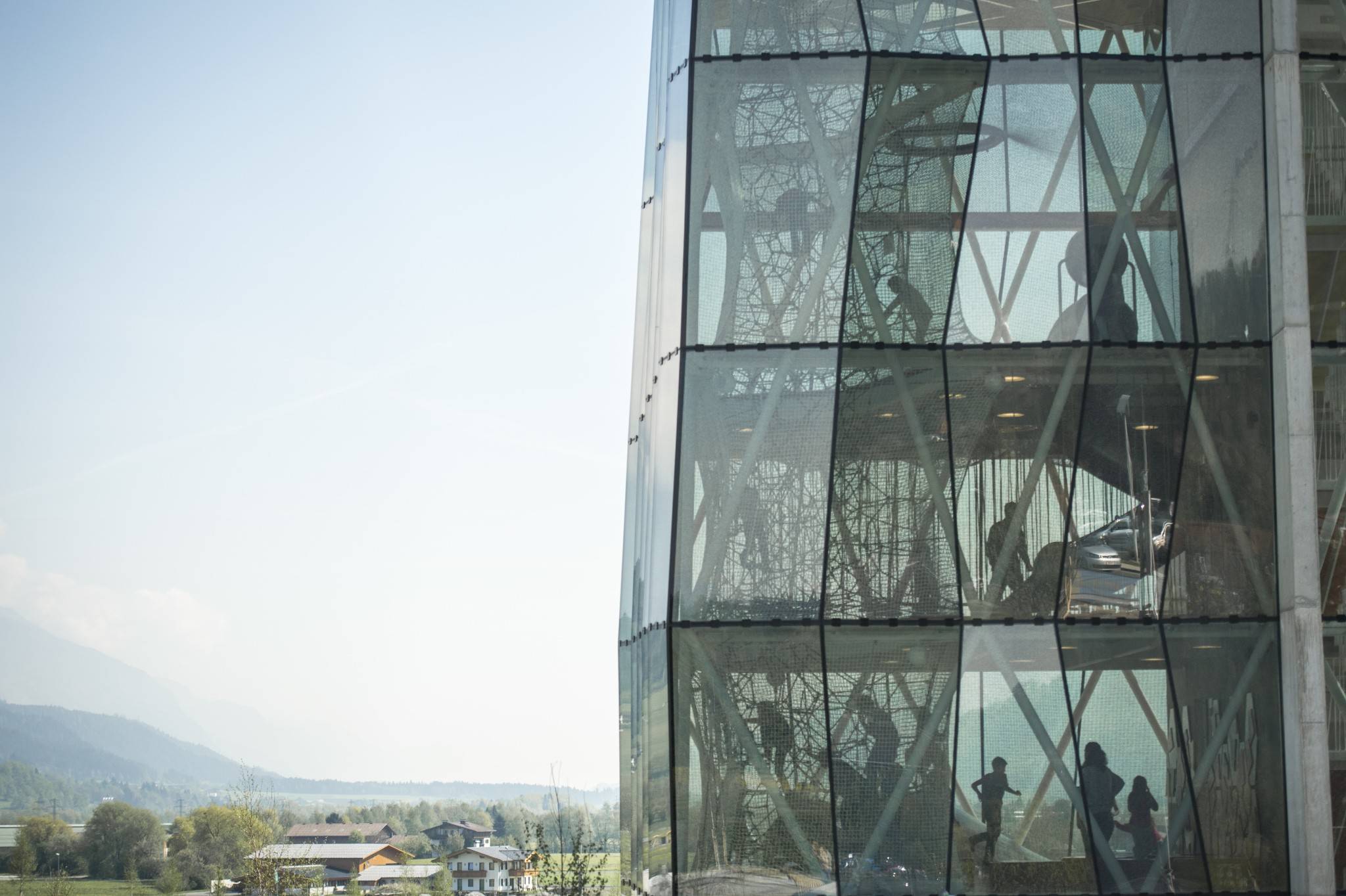 Vertical 5-story playground in Austria. Let's have fun!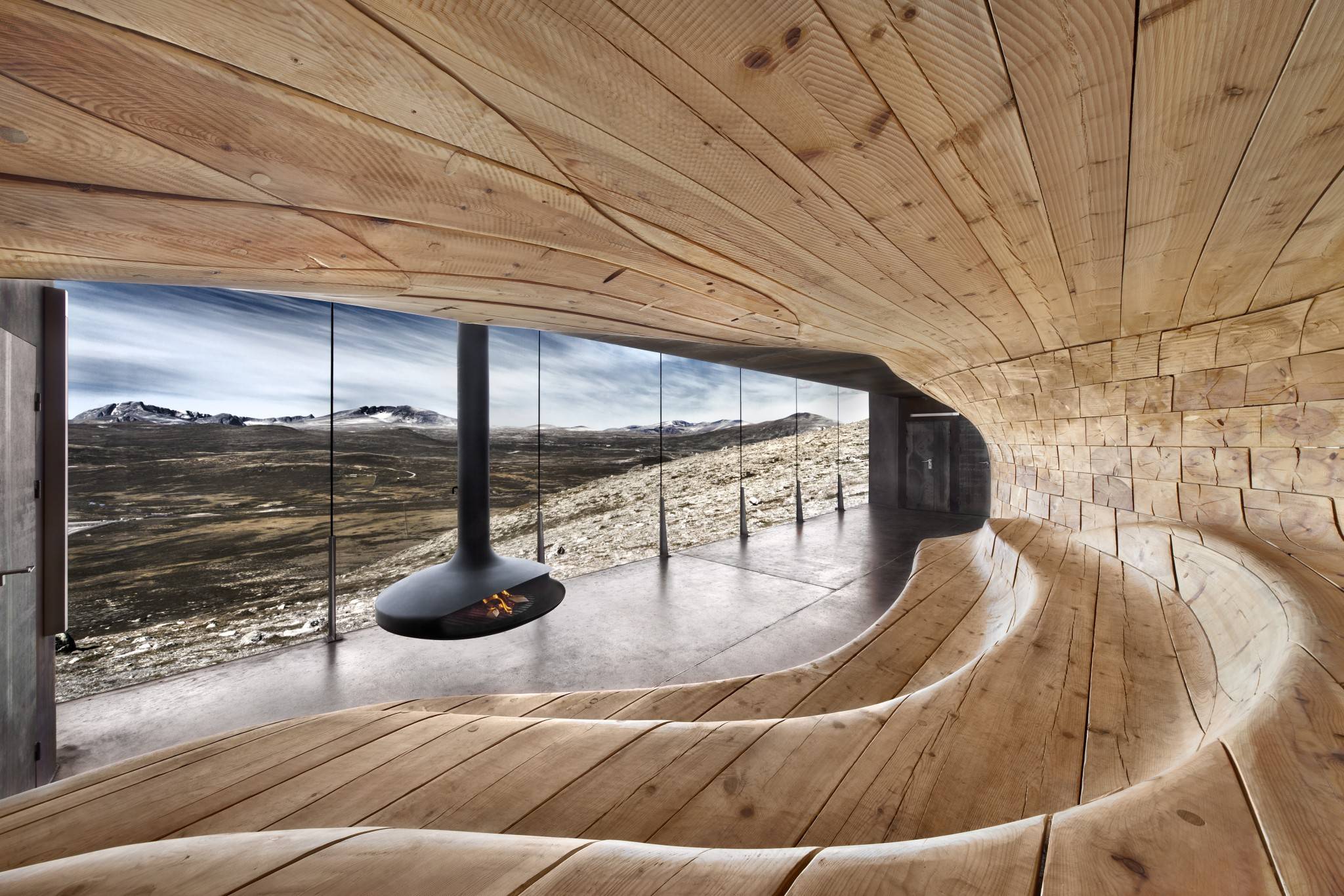 This cabin in Norway is a glass pavilion in the midst of wilderness to observe reindeers migration.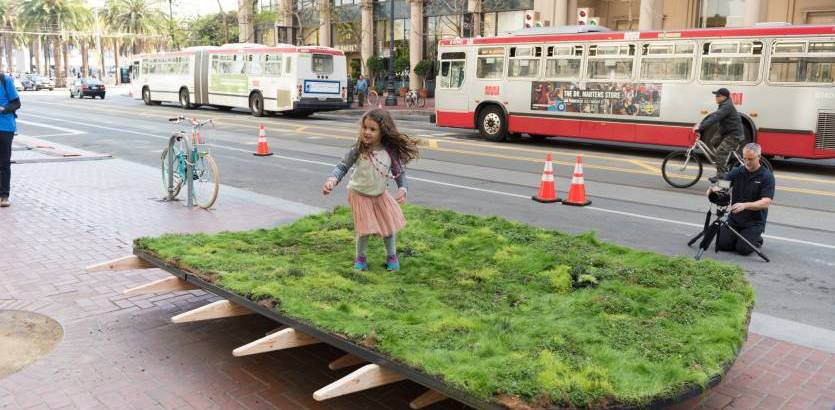 The Rocky Garden, built in the architects' studio and installed at Market St in SF, was very popular.
Student Learning Center, Toronto
The Student Learning Center is an addition to the library. The architects decided to have a retail facade at the 1st floor to continue the urban fabric of the street. With its corner situation, the building takes full advantage of its diagonal structural orientation to maximize free from columns space.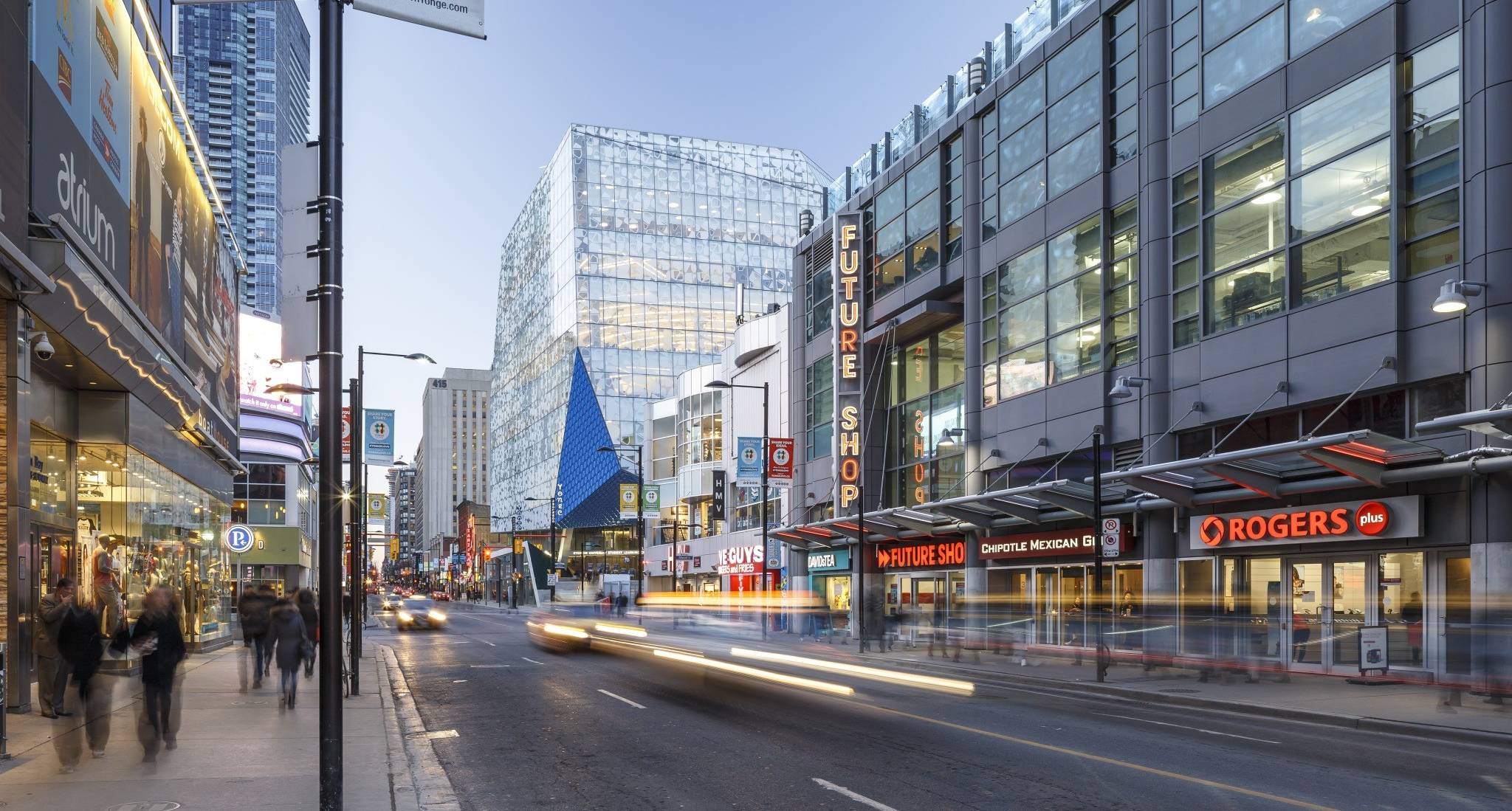 The building envelope lifts up to open the entry door.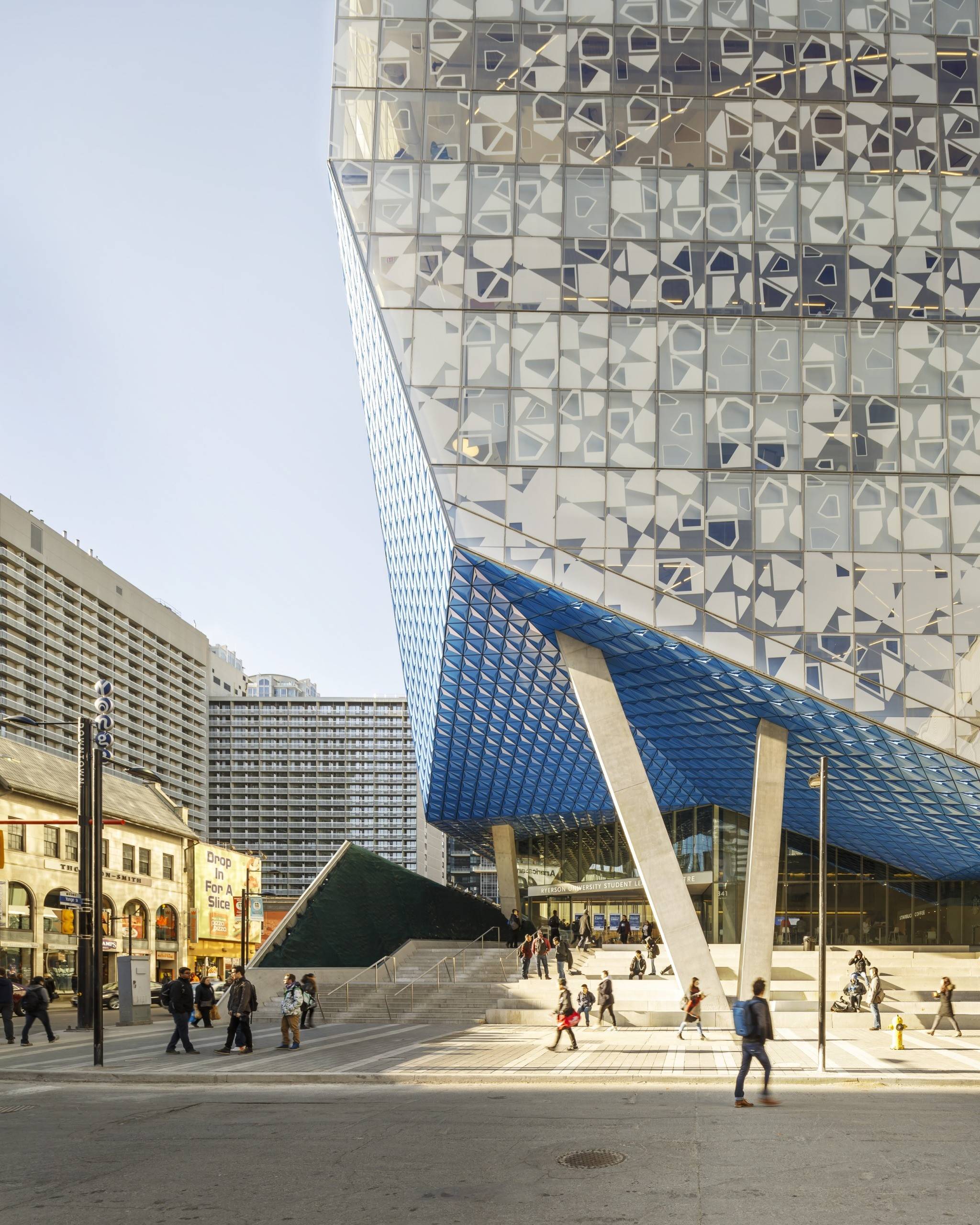 The pattern at the glass part repeats itself through 20 combinations, scripted with Python and Grasshopper programs. The blue part is made of single aluminum sheets that are arched and folded to create a deep and reflective effect.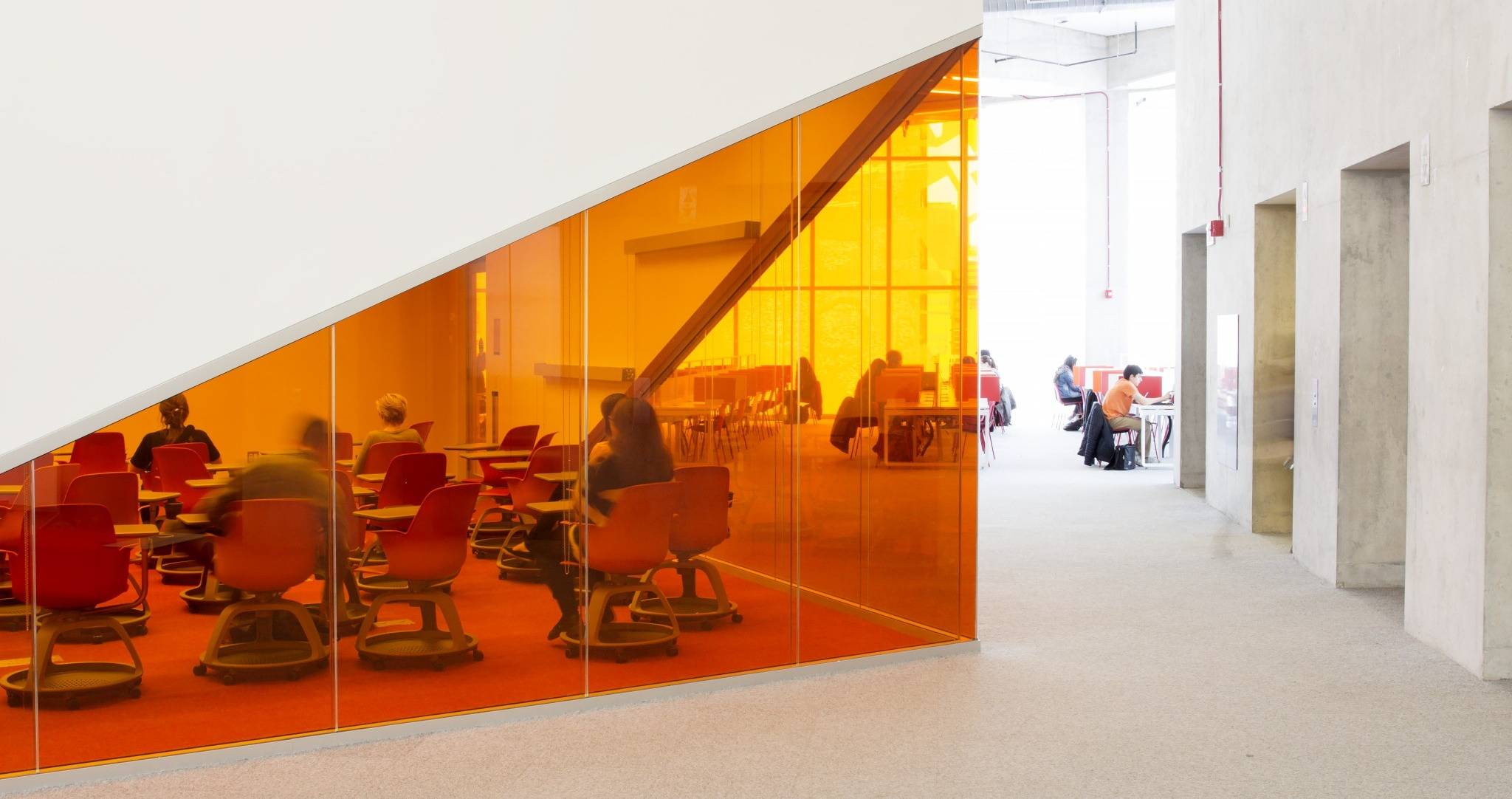 Color bathed rooms offer this special atmosphere when lighting fixtures are turned off. As soon as they are turned on, the room is still colored by its glass partition from outside, but appears just normal inside.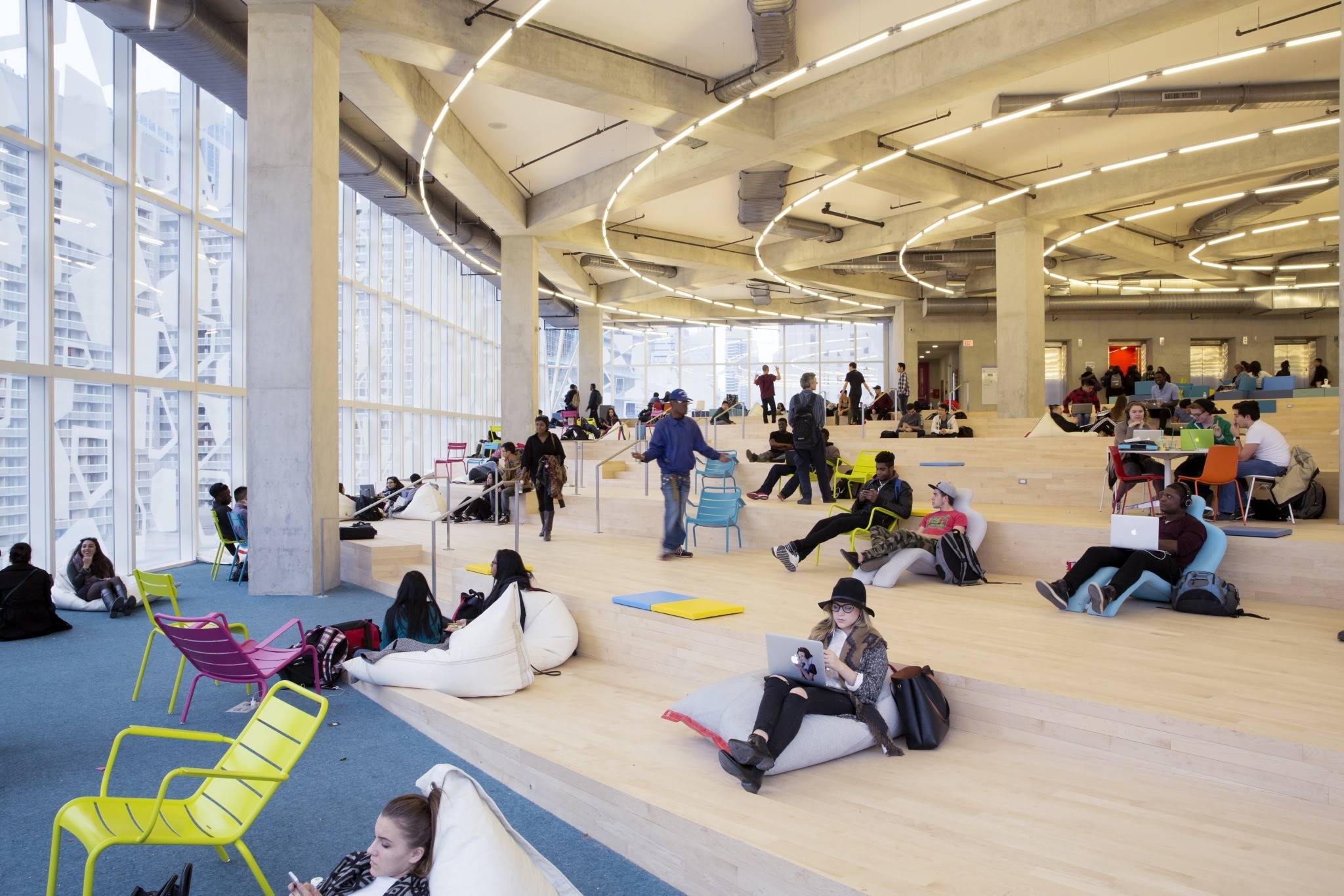 Because the library (called "the beach") is a non-prescriptive space, a lot of things tend to happen, which is not always easy to manage by librarians.
The architects did a post survey to students and were able to gauge the success of their design.
Times Square reconstruction, New York
The Times Square reconstruction goal is to clarify and simplify the plaza ground plan, namely in terms of pedestrian and automobile space separation. "Times Square needs less". The other big problem was about water: at the intersection of Broadway and 7th avenue, which were rivers a long time ago, Times Square is pretty much at the location of a previous swamp. Micro drains were thus installed at different locations. The architects started with an infrastructure index, listing everything that could be optimized.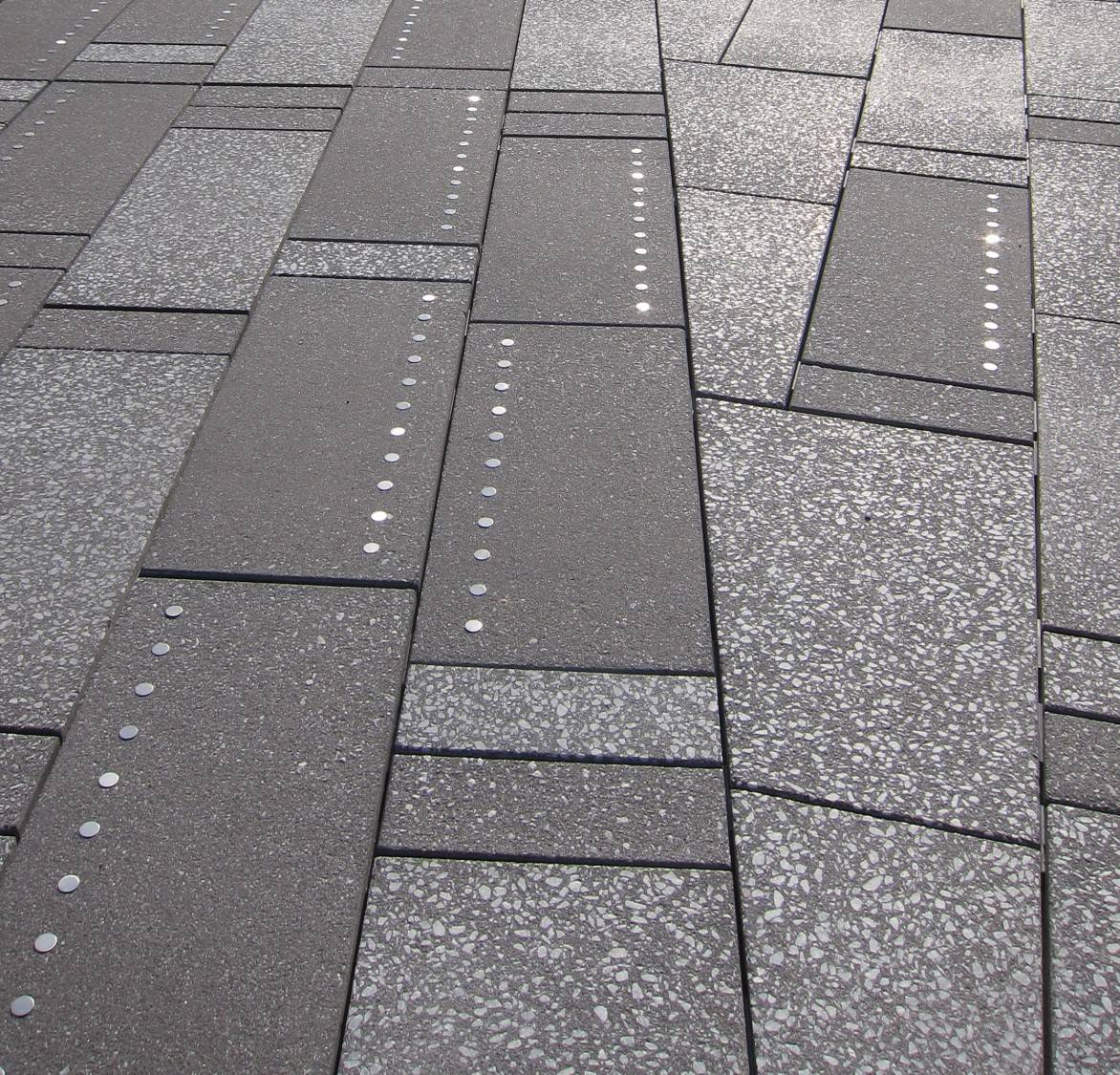 Inlays were included on the floor to orientate pedestrian flow.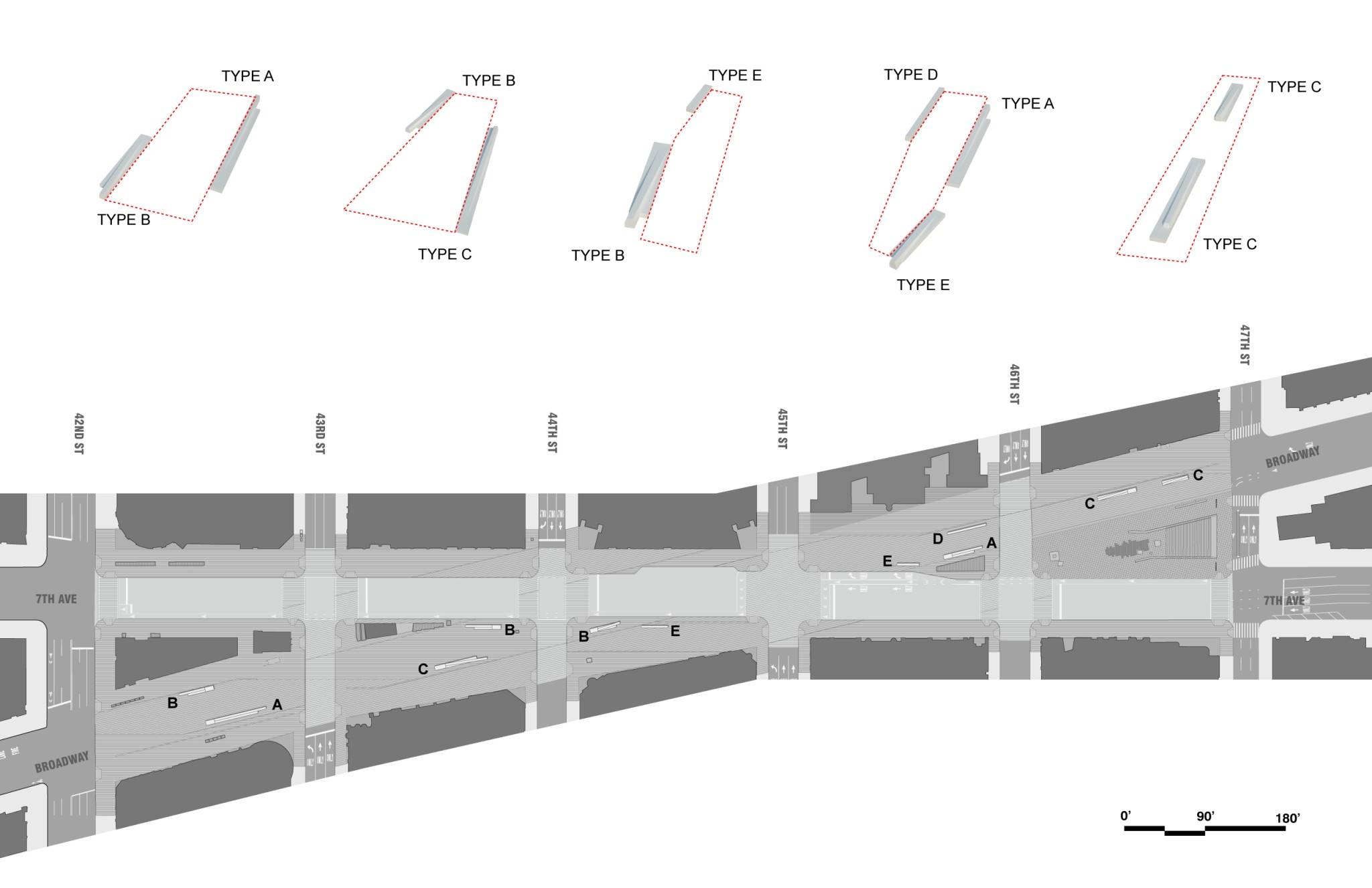 Benches of different shapes and sizes were installed. With prototypes tested on-site, one noticed psychological tendencies attached to the configuration of the bench.
MoMA expansion, San Francisco
This MoMA expansion continues the project designed by Botta and built in 1995. To expand vertically, Snohetta created terraces to connect the lower existing entry to the Art Deco building located behind.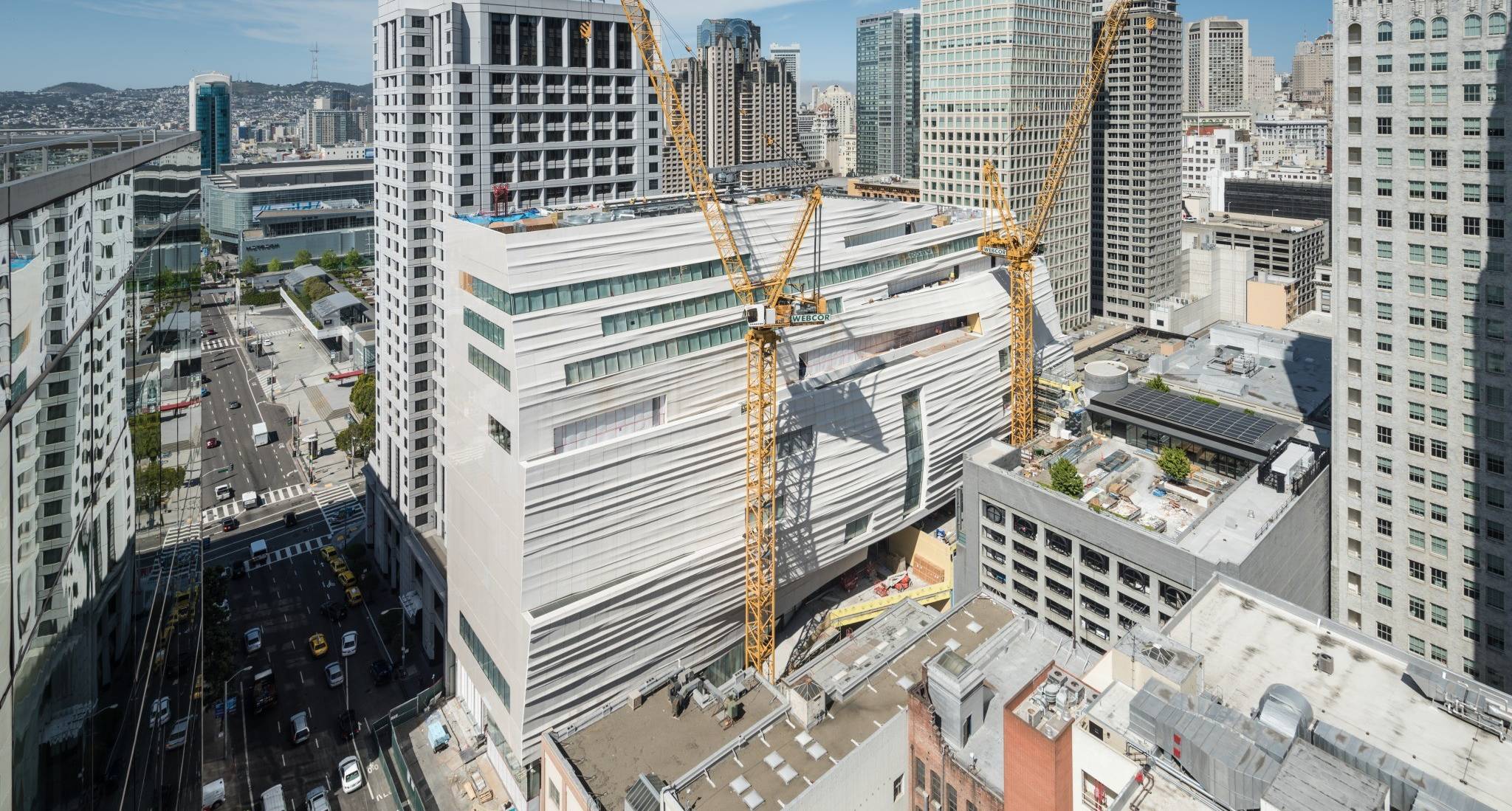 The facade is made of concrete panels from resin forms that are reshaped for each panel. This appeared to be cheaper than having one single form for every panel.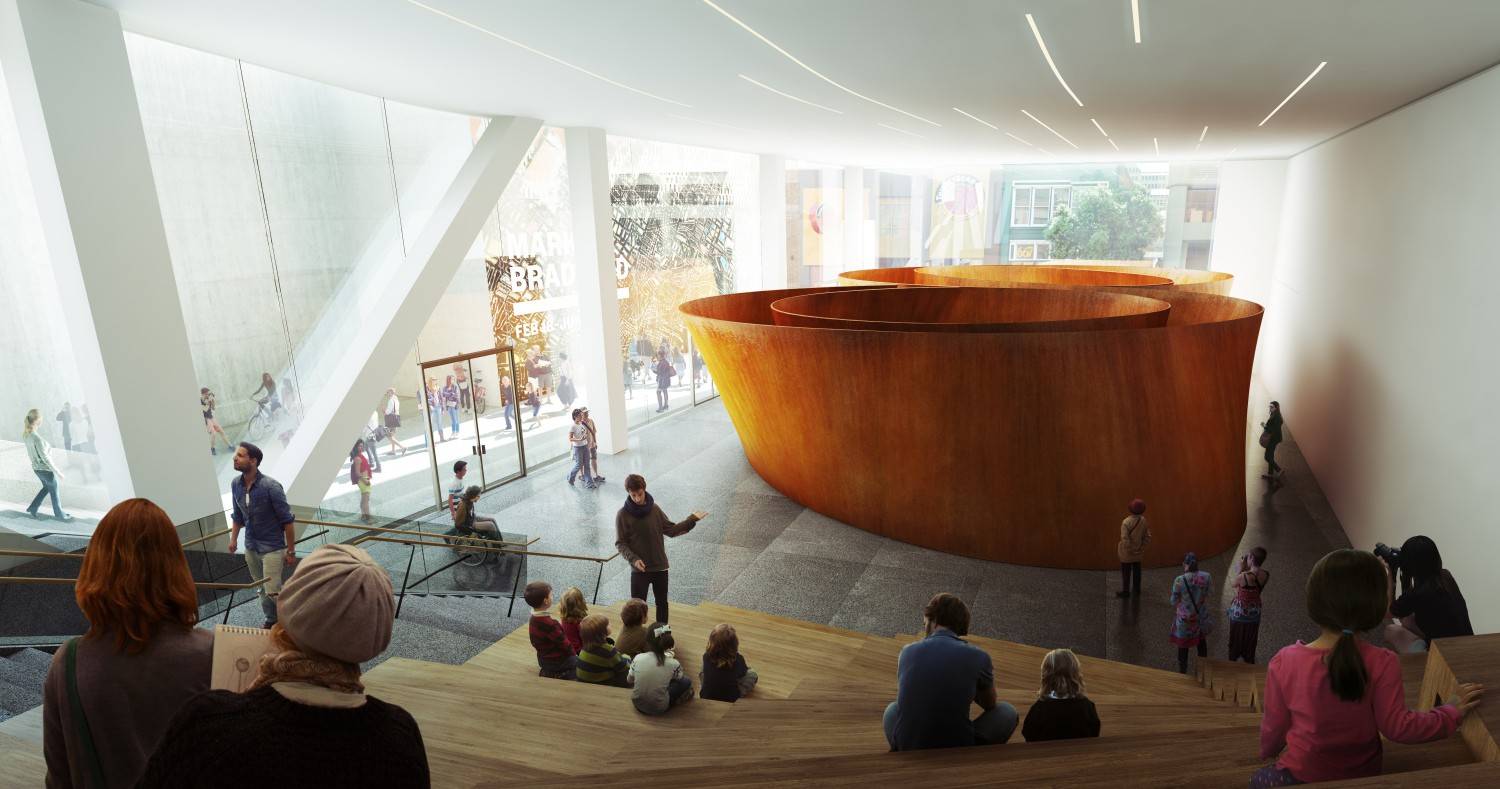 Climbing up the lobby corridor, the visitor overlooks to art pieces.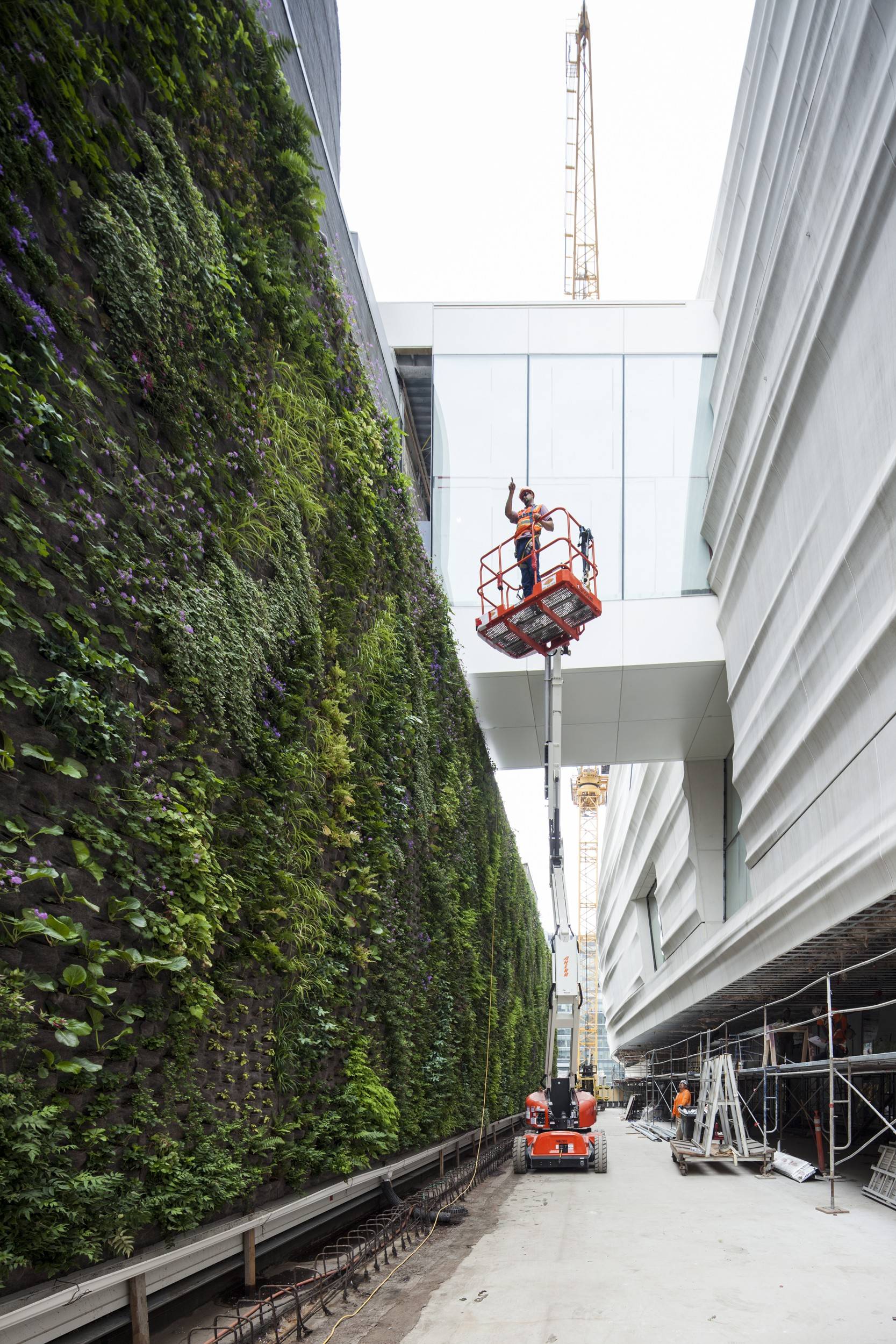 The green wall is planted with native species that can live in the shade.
In the exhibition rooms, ceiling coves enable a smaller number of lighting fixtures and mimic natural light. The rooms were large at first but got rapidly subdivided to show more art pieces.
Conclusion
To finish their presentation, the architects go quickly over a 0-energy building. The challenge here is to reduce its cost. They also explain how they had fun designing and building a doll house for an auction. For sure, there were less constraints, with this not going to be built in real size but still, this is it, you have to make it work somehow.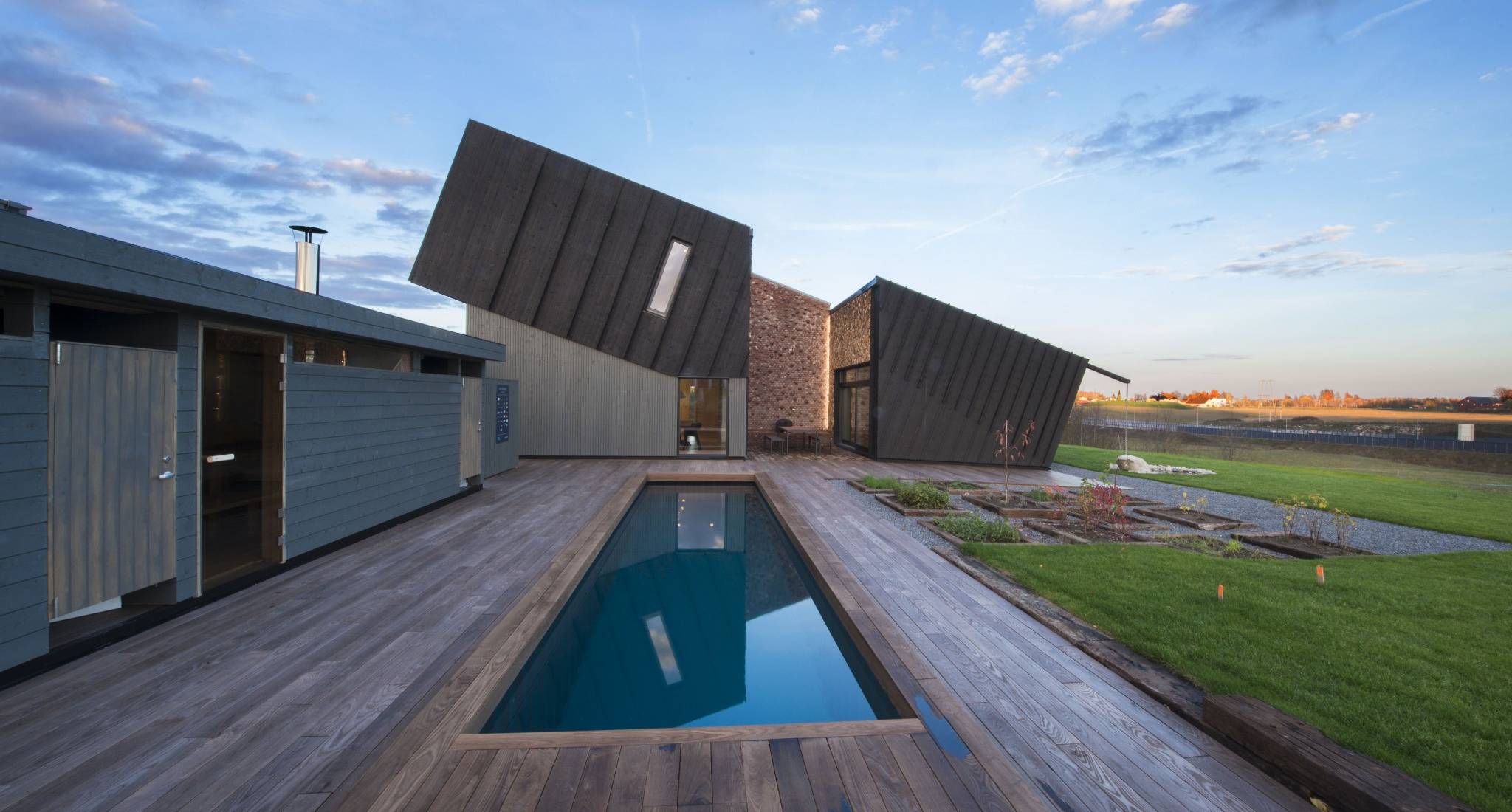 ZEB Pilot House, 0-energy building in Norway.
When it is time for the Q&A, half the room leaves after this long presentation. The host asks the architects their idea of behavior and form and how they want to induce activities through their design. It is not determinism, [humans] are too complex anyway (...) behavior is messy. Still, for every program they deal with, their idea is to be whatever you want to achieve, like an actor investigating his/her next role. A space that is conducive to certain activities, even if we don't know what those are going to be, empowers people for new uses; as opposed to prescriptive design that never really works. (...) We are pressing for a way of thinking, not a way of doing, they say. The effect of design on people is going to change over time. There is also a notion of unconsciousness in this: verticality, light, materials, etc, affect our understanding of where we are but we don't fully understand why or how.
When asked about form itself, Snohetta says that they don't design form for its sake, it is always connected to a behavior, there is a user attached to it. Architecture has a role in defining society, it is not its mirror but can actually change it.