Wonder Theatres in NY
Feb 9, 2015
There was a time when every corner of New York had its theatre, when people go to the movies every day, and when a room of thousands of people could easily be filled for a movie screening. From this golden age of cinema, Loew's Corporation left us five Wonder theatres to admire in the area.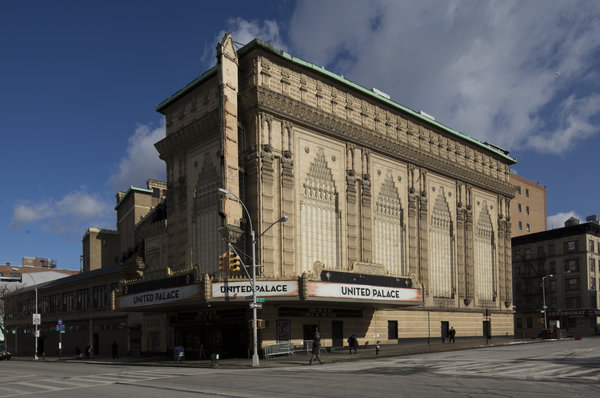 Here they are, the architectural jewels born out of the last century movie industry:
United Palace, 4140 Broadway (175th Street), Manhattan. It opened in 1930 and is now a church and an entertainment venue.
Jersey Theatre, 54 Journal Square Plaza, Jersey City. It opened in 1929 and is now a classic cinema and performing arts center.
Kings Theatre, 1027 Flatbush Avenue, Brooklyn. It first opened in 1929 and just reopened this week as an entertainment venue.
Paradise Theatre, 2403 Grand Concourse, Bronx. It opened in 1929, operated as a venue for live entertainment between 2005 and 2012 and is currently a church.
Valencia Theatre, 165 9-11 Jamaica Ave, Queens. It opened in 1929 and is now a church, the Tabernacle of Prayer.
This post from the NewYork Times tells you more about the history, renovation and management of those huge venues. I had myself the chance to visit two of them and am happy to share with you my pictures.
IMG_5702
The Kings Theatre
Saturday was an exciting day for Brooklyners and architecture passionates alike. After the re-opening party on February the 3d featuring the soul star Diana Ross, the Kings theatre held an open house. The line first looked long but with Brooklyn located and personal anecdotes, my 60 years-old black ladies companions made it much more entertaining!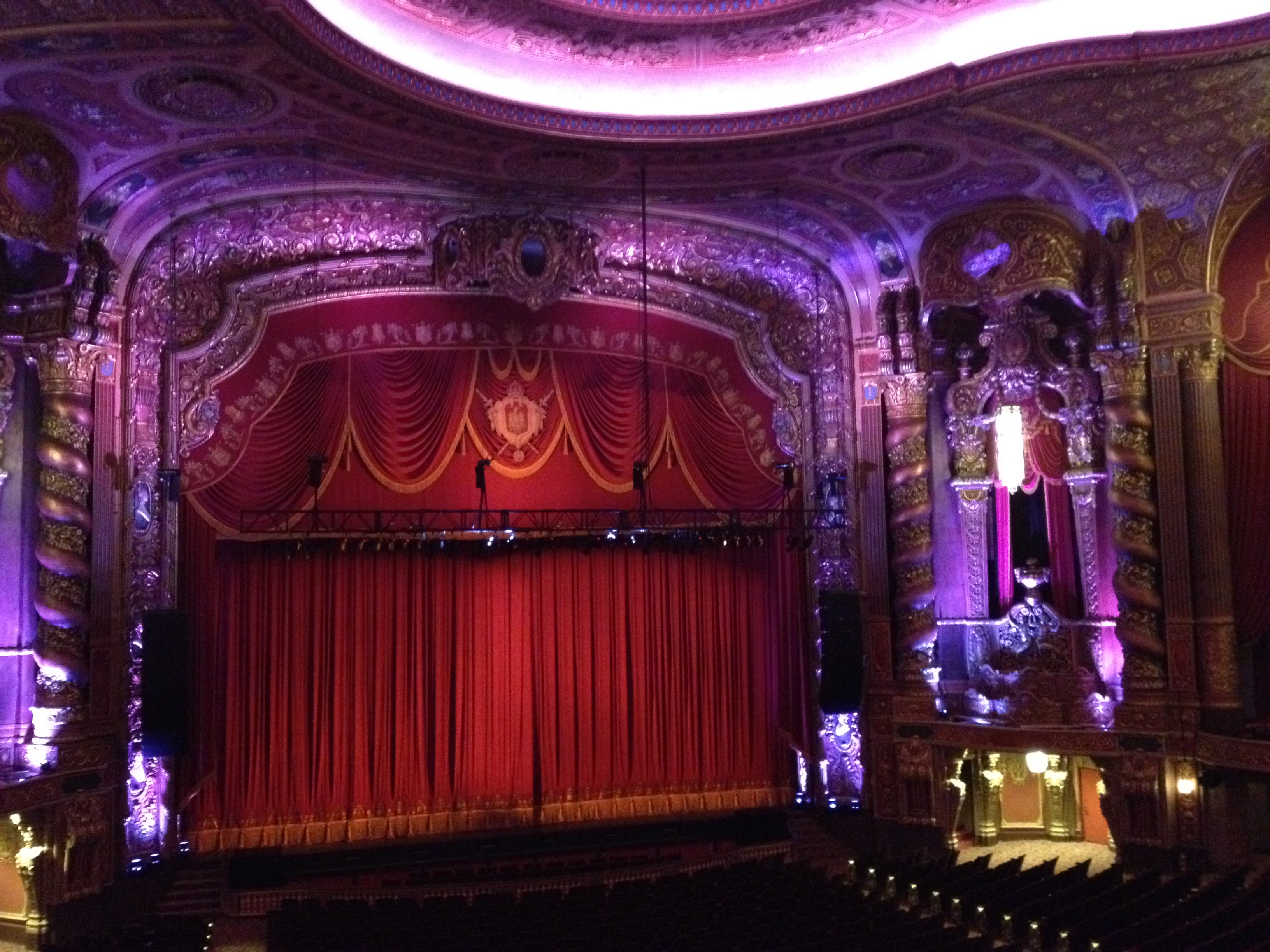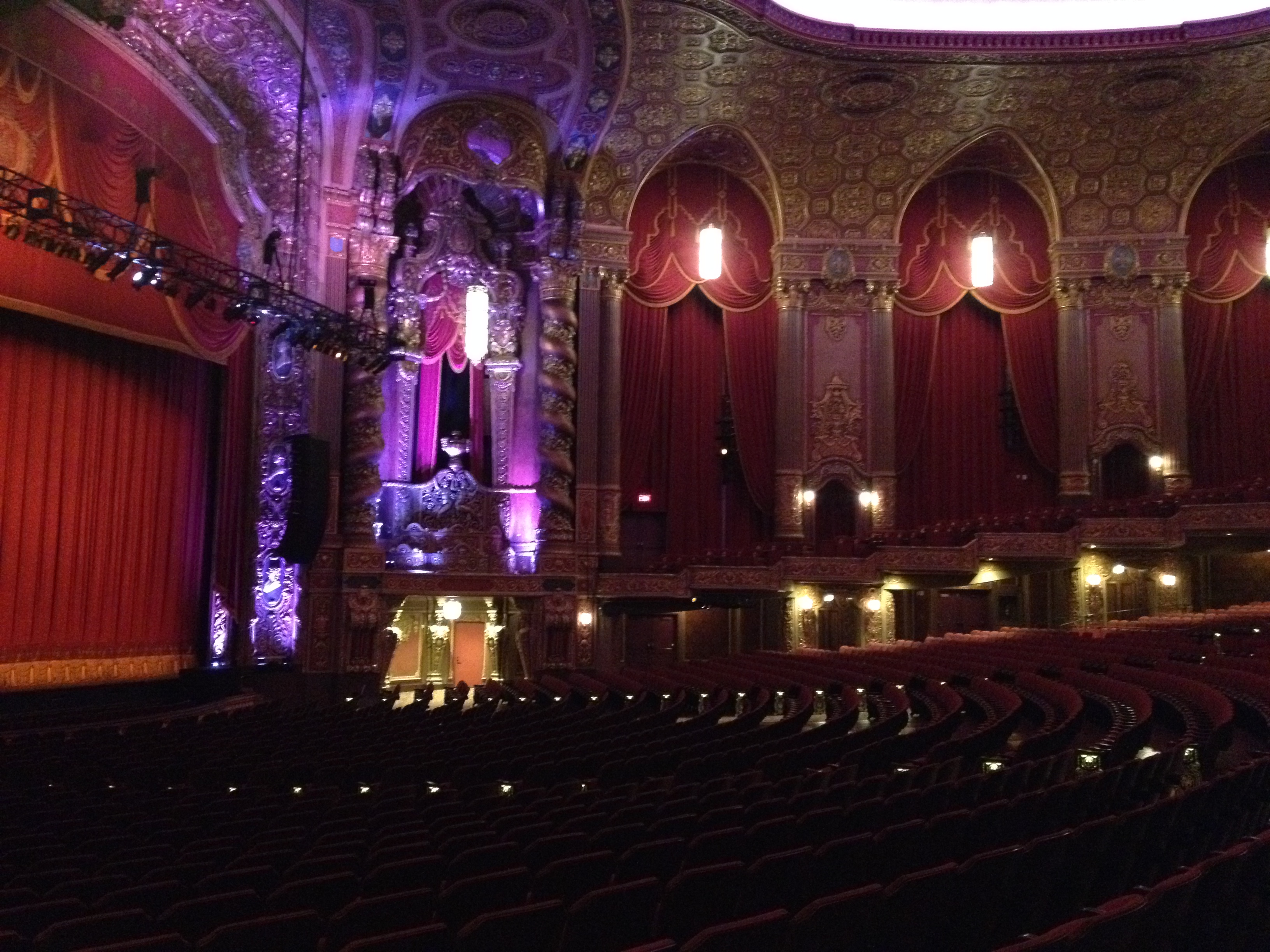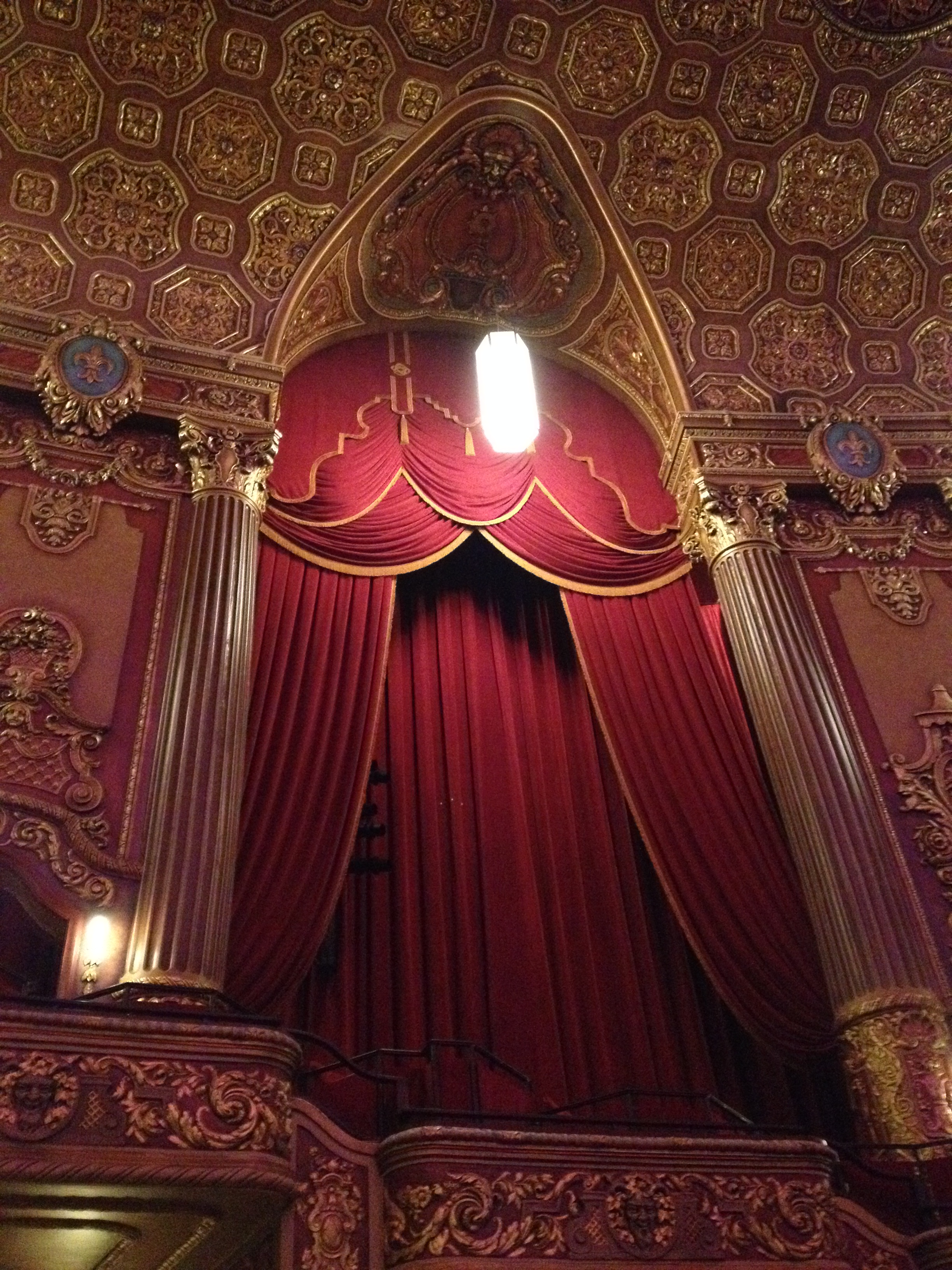 Also, I was impressed by the many elegant details and the stylish collection of lamps.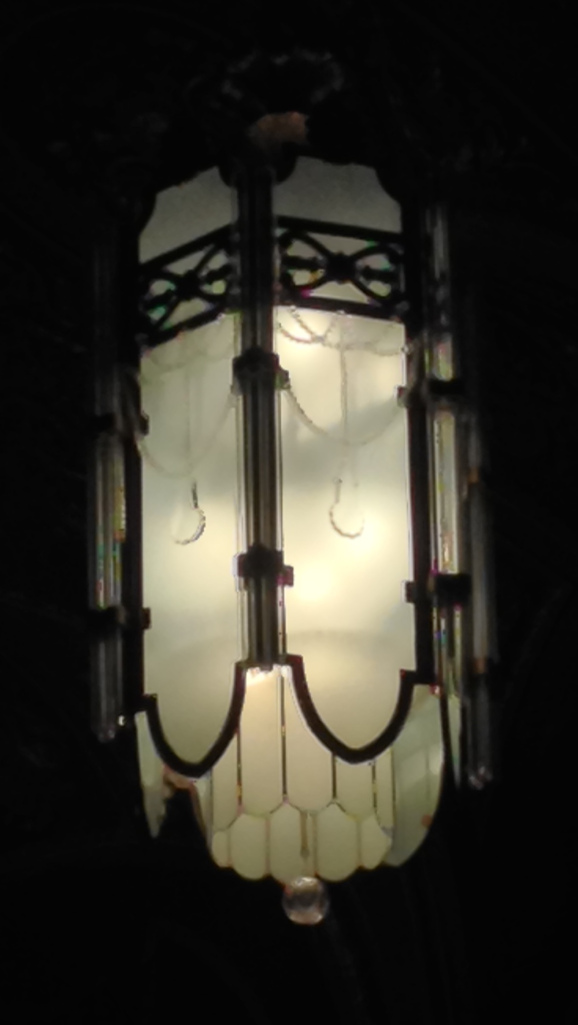 See much better pictures of the tour here. As for history, programming and general information about the theatre, visit its official website.
The Valencia Theatre
The visit of the Valencia Theatre is a very different story. Thanks to ScoutingNY, I was informed of an exceptional open tour of the now Tabernacle of Prayer. The blog is famous, as I can judge from the amount of people anxiously gathered in the lobby. With authority and humour, a sister from the church community leads the tour. Before being authorized to take pictures, sit and listen!
The theatre was designed by Mr Eberson for MGM industries and was built in 1928. It can fit 4000 sits. The architect is austrian and mexican, which could have inspired him for the decoration style. Premieres were often accompanied with shows before the film screening. That is why there are dressing rooms, in a Vaudeville style. The now altar was originally for a whole orchestra to play the music for the movies.
In 1976, when theatres were getting harder and harder to fill, the Valencia was eventually donated to the church. The organ, which cost a fortune to renovate and move, was sent to San Diego. The greek sculptures atop the stage got wings and aureoles to make them look like more religious. The chandelier was imported from Greece in 1977. In 2000, the building became officially a historic NY landmark.
After a couple of money raising circles, and a great blues organ performance, we were able to wander around the theatre and take as many pictures as we wanted.
The lion, MGM's signature, is everywhere.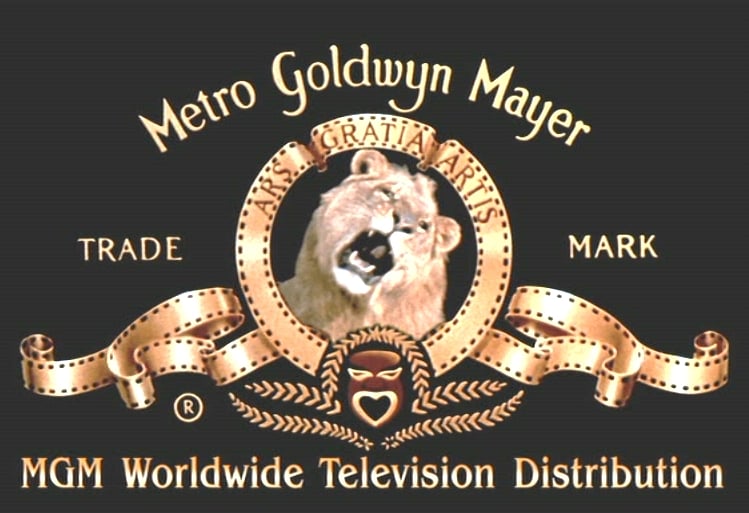 Conclusion
Two out of five is not such a bad figure, but based on what I have already seen, I can't wait to visit the other theatres!