The beauty of Public Spaces
Jan 6, 2015
Public Space is the main reason I enjoy living in a city. This is where people come together, where different ages, races, sexes, stand in a common space, where society is embodied. This is where I am free to cry, sing or sit for no reason, nothing is expected from me, I can just be anyone and look at people I don't know. As Barbara Ward wraps it up: This is the essence of what Doctor Johnson and James Boswell felt to be the greatest gift of cities – 'the whole of human life in all its variety' – the possibility of mixing cultures and experience and even dimly perceiving, under all the quirks and oddities of human behavior, an underlying shared humanity.
I will not write about the history, qualities and uses of Public Space. For this, you should read this great article. In any case, you have to watch this great movie on the Social Life of Small Urban Spaces, by William H. Whyte: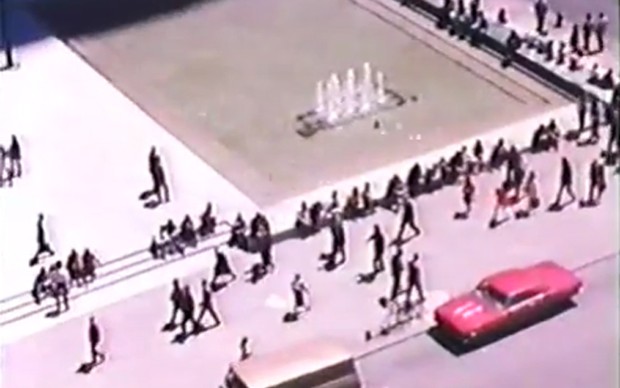 Also, the American Planning Association describe here the characteristics and guidelines of great Public Spaces.
Visiting New York City from Paris, when walking on the street, you can feel the atmosphere is different from the one in Europe. Why? What are the differences exactly? There are so many: building scales, traffic, shop windows, urban grid, culture, ... First, I thought the big one was the smaller number of Public Spaces. NYC is not Barcelona or Madrid for sure. Spain is still the best country I know in terms of Public Spaces. I am not just talking about narrow historical streets everyone enjoy walking on but also about greatly designed contemporary plazas where you just want to be (see pictures taken in Barcelona below). Jean-Marc Huygen wrote a passionating paper on this very blog about meaningful empty spaces in Cordoba, Sevilla and Madrid. As for the UK, O'Donnell and Tuomey at their presentation at Cooper Union last October, made a great deal about how their projects aim at improving the Public Realm. About NYC, I was wrong: I just didn't know the city well enough to appreciate its Public Spaces. I quickly learned that NYC is actually a leading city in the US in the field.
The Archtober tours of Central Park, Washington Square Park (see picture below) and Union Square showed me how those parks have been reinventing the paradigms of the city park and the Public Space many times. Many cities try to do the same to re-dynamize neighborhoods. With the World Trade Center Public Realm tour, I understood the difficult work of landscapers and project managers to compromise between many stakeholders - with as many interests - in order to finally present a great public plaza. With the Times Square tour, I saw how details, furniture, and small things can make a big change for users of a place eaten alive by advertising, car traffic and busy touristic activities.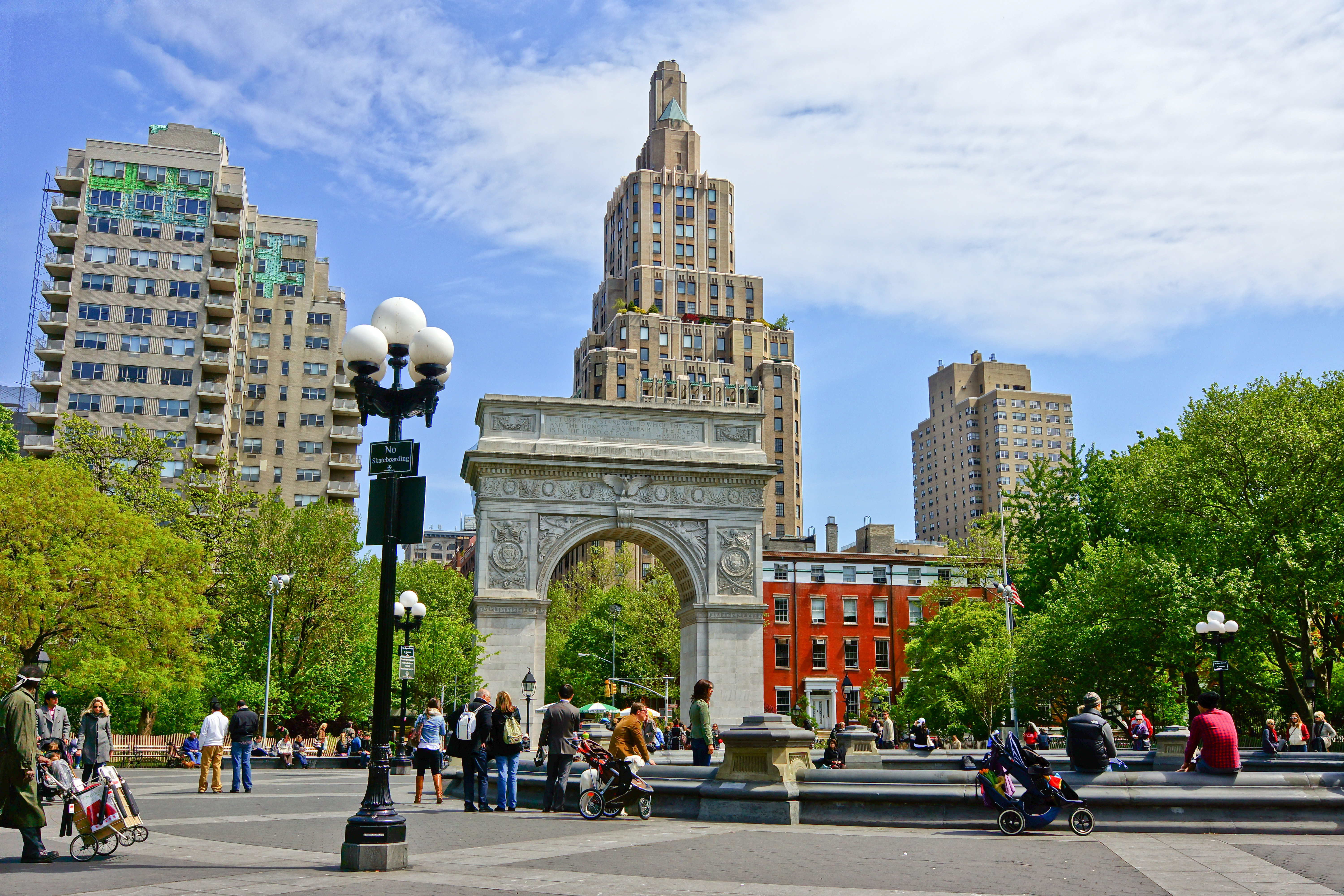 Public Space is definitely a hot topic in NYC nowadays. Urban planners, architects, landscape architects, communities, city representatives, etc, are as many people working on it, which means to me to be working on a more desirable city. Under its main 2014 topic of Civic spirit: Civic vision, the AIA NY Chapter presented interesting case studies in its exhibition Open to the public, Civic space now. A lot of events were also organized under this passionating theme. I attended a few of them, here we are:
The future of Public Space
September the 5th at AIA NY Chapter. This panel is diverse and the convresation is interesting.
- Suzanne Frasier, Associate Professor at Morgan State University's School of Architecture and Planning, talks about a study she led with her students about the use of Public Space in India. How about these people seating on the streets looking at the crowd passing by? It also happens in India, but to study it didn't work at the beginning. Urban design is easy in the US, it is recognized as an institution and as an important knowledge. Sociology and post colonial history is necessary to understand what's happening in the environment of internationally urbanized cities.
In some countries, rare Public Spaces become multi-functional by necessity:
- Guido Hartray, from Marvel architects assures that the main object of debate is not Public Space itself but development process. He presents some of his work on Public Spaces: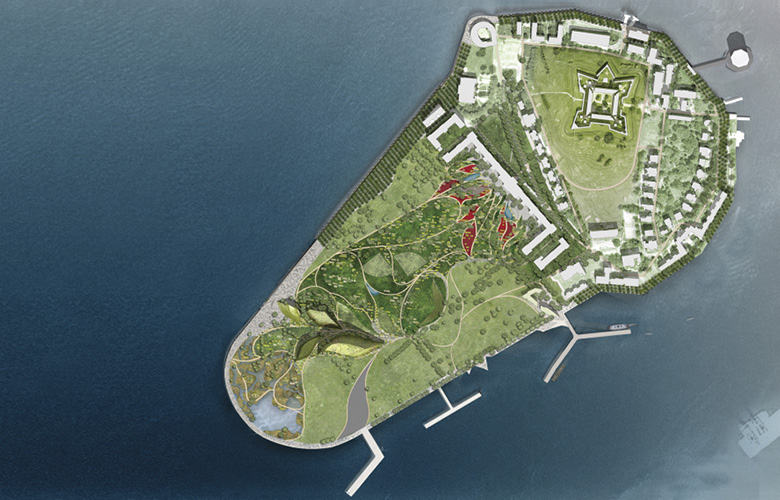 Public Space is always a dialog with our experience on site: what happens and how do we participate as a user. To design a place gives it value. A Public Space is:
open to all: there are over-lapping interests in a Public Space design. Conflicting programs are often read between the lines of an official function. This is what makes it complex and interesting. It is very important to keep different people coming.
enjoying being together: It is not like in the metro. For the past few years, there has been more and more demand of Public Spaces. This is the biggest challenge of a Public Space [and of the city]: to desire being together.
experience interconnection: tangible experience of the many interconnections we all are involved in. In this intricate relations, no space in the street should have only one infrastructure purpose. This experience is to scale to larger connections.
- Susan Silberberg, Founder and Managing Director of CivicMoxie, talks about placemaking. Involved in communities development and re-appropriation of Public Spaces, she presents a few case studies. The eastern market is very diverse around food, music, cuisine. Initiated in Massachusetts and now sprawling all over the US, the Streets Alive! program closing streets to cars has been a huge success and a cycle fiesta.
Those different successful operations have common elements: people are coming together to shape their environment. The place aims at welcoming people to gather and interact with each other. This is a historical need. A strong local voice is to reclaim by communities after town planning principals took it over during the 19th century. [This reminds me of Jane Jacobs and her fight against Robert Moses to get the power back to the communities on public design matters:]
It should be users to get to decide what the Public Space should look like. Placemaking is not only about urban design. It is a general movement where the process is as important as the result. We are talking about transforming minds and places; a virtuous cycle is setting up and cities are embracing this.
But there are hurdles to work on. Large scale is difficult with today's tools and administration systems. Also, communities are often composed of activists who react against something and have difficulties to collaborate. Another problem is the gentrification of urban spaces. For instance, a greenmarket was getting too hip. The number of high value products had to be limited to keep different classes of costumers.
- Richard Sennett, professor and writer, take us back to a more philosophical level. He says that where strangers physically meet, it does not necessarily means pleasure. For success, the Public Space is all about politics, design strategy, choices. Does that mean that we are giving up on design? Even if there is not a spontaneous desire to meet the different, it can be inspired by form. There are so many open empty places: nowhere to sit, no reason to be here, open space is not Public Space!
Landscape futures and the east river esplanade
December the 3d, at the National Academy Museum & School, co-organised with Civitas.
- Signe Nielsen, principal at Mathews Nielsen Landscape Architects. The landscape architect mainly presents some of his best works.
- Laurie Olin, from OLIN Studio, talks about the East River Esplanade Project. The site is very specific, stretching between the East River, full of ressources, and the FDR Drive, a very busy highway. A park has been designed on the South part, but others are just eaten alive by the FDR. Also, the park is not continuous and the idea is to get a greenway all along the East River.
OLIN Studio is working on a part further North. Dealing with the FDR Drive means designing new uses under it, working on soft edges along the river but above all, designing great bridges. Connections are very important to draw people from the city to the other side of the highway, along the East River. Bridges are the means of it, and should be designed as attractive jewels.
- Vishaan Chakrabarti, from SHoP Architects. After a few pictures from the East River Waterfront project, the architect presents the new project of Domino Sugar Refinery in Brooklyn. This unique operation has many goals: integrate the renovation of the sugar refinery, offer a skyline to Brooklyn, connect the neighborhood to the East River waterfront, propose high-rise multi-purpose buildings to densify the area and offer a park along the river to the people working and living there.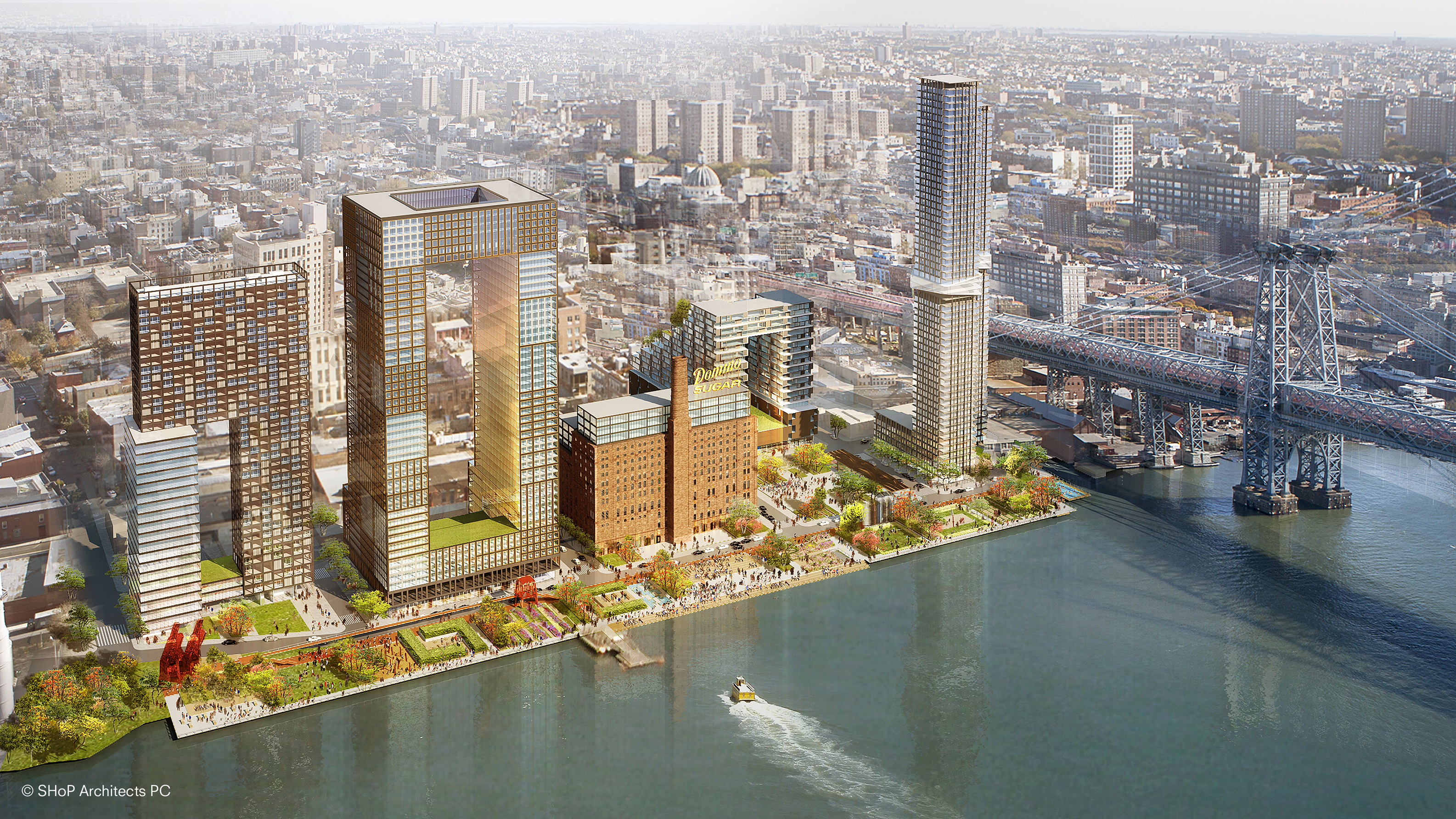 The Queensway: Why Places for People Matter to Cities
December the 5th at Pratt Manhattan campus.
The Queensway is a bottom-up project working on the conversion of the LIRR Rockaway Beach Branch, abandoned since 1962, into a new park. The architect Claire Weisz from WXY studio is invited to talk about the project along with a few people from the community leading the process.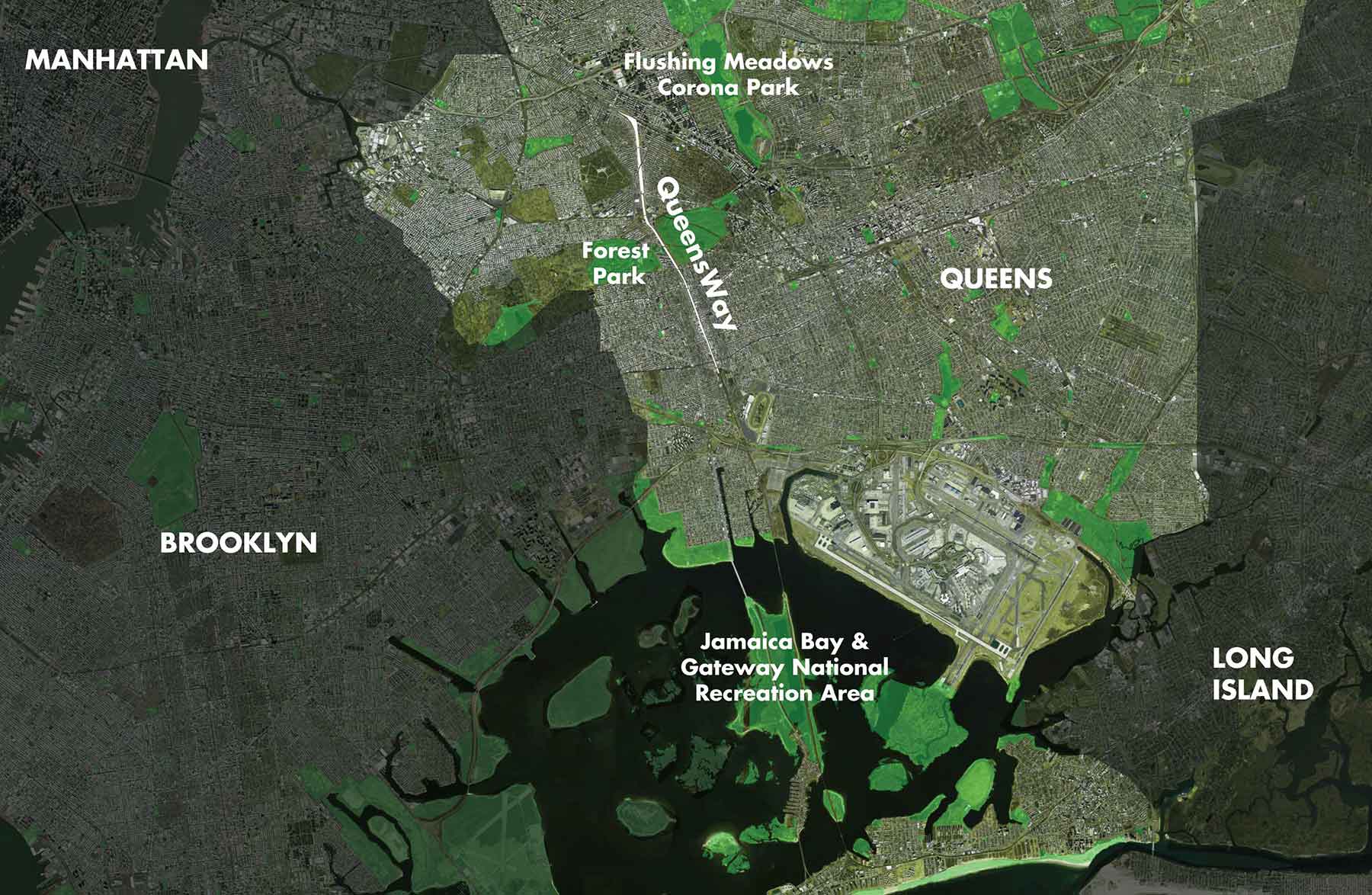 To start the presentation, Claire Weisz talks about leading tracks of the philosophy of her studio:
Firstly, a scaled point of view is nowadays emerging in all practices. The object-based approach is over. Now, systems are getting more important than the building itself. Secondly, the seasons, erratic and changing, are taken into account, influencing the perspective we have on places. Seemingly, we should think of design as a language which can change, be renewed, but is still engaging enough for people to want to keep it. Designers should always think long enough. This is the best way to avoid waste. Thrisdly, streets are the cities infrastructure. A reengagement of the streets is necessary, to re-allocate those spaces to many uses. A good question to ask ourselves is How do we look at edges?
About the Queensway, the architect insists on the way of looking at the context. The now unused rail tracks look like junk at some parts but are untouched, pristine at others. A big part of design is to keep this character of nature.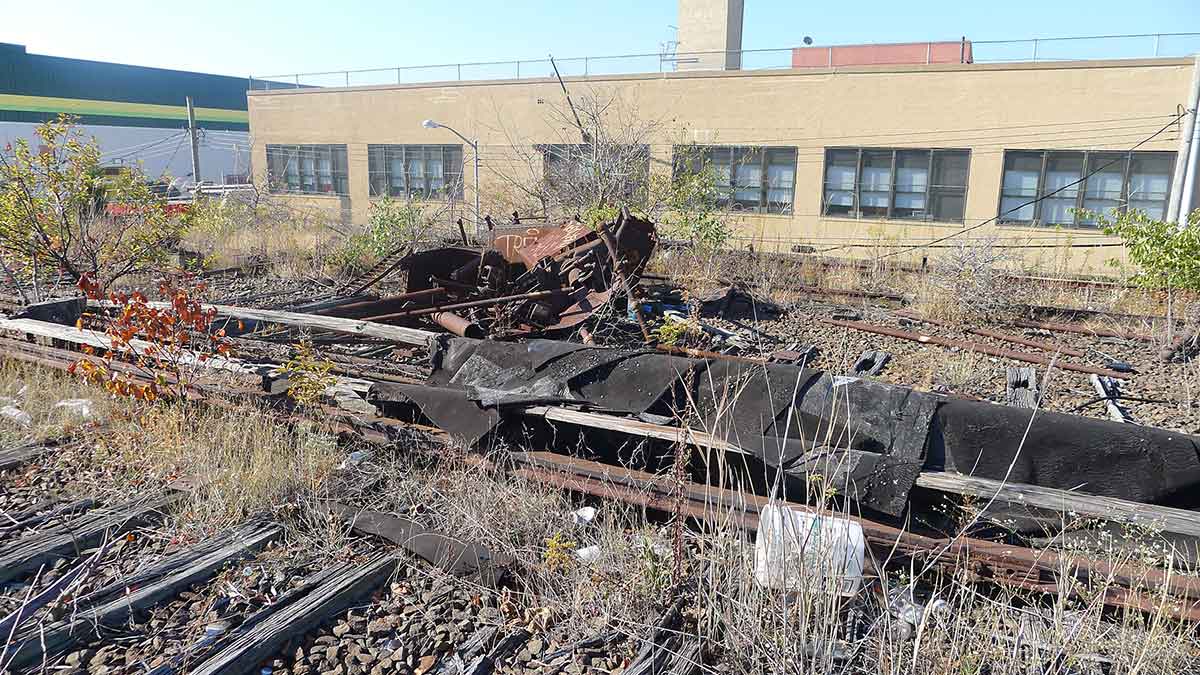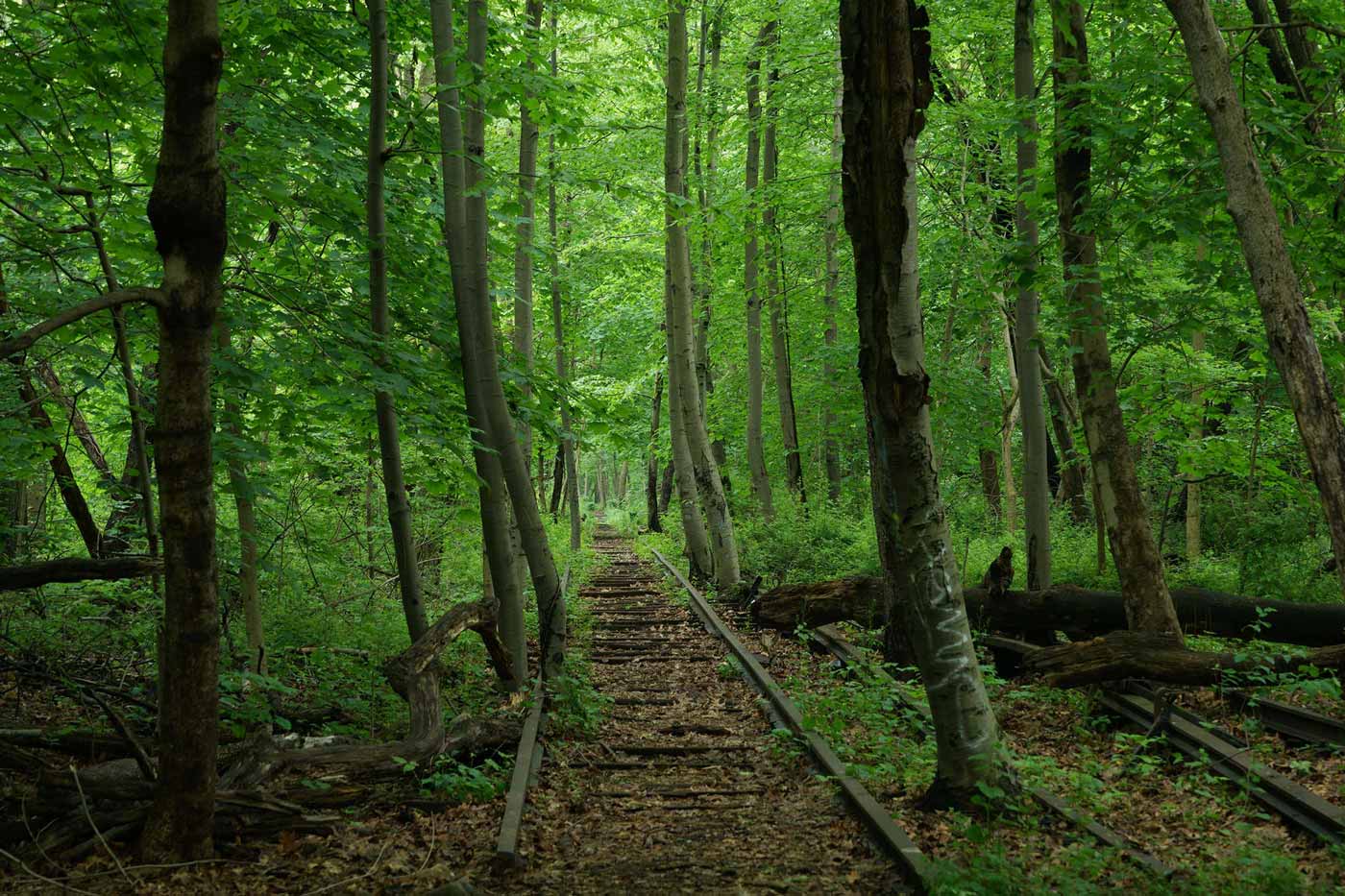 As you can see here, the project is supported by many different organizations. Namely, the AIA run a competition, a young architects program to design a vertical gateway for the elevated viaduct portion of a 3.5 mile stretch. This is a project coming from the community. It needs private support to be put in the city agenda. A big question the organization has to face is the cost of this project versus the value of it.
The idea is to use the Queensway as a natural spine that connects to the South. As nature would be accessed and brought back, it is important to not remove anything or cover every part with asphalt. It has to be not too heavily designed. Also, as a lot of backyards have views on the Queensway, this would become a shared ride canal, to which anyone could open a door to. The Queensway is often related to the high line of Chelsea, as an elevated promenade. But in our case, stronger links to the site are sought-after. The Queensway is to consider like a series of neighborhoods' parks connected to each other. Connectivity, even if we don't think about it, is the most important need.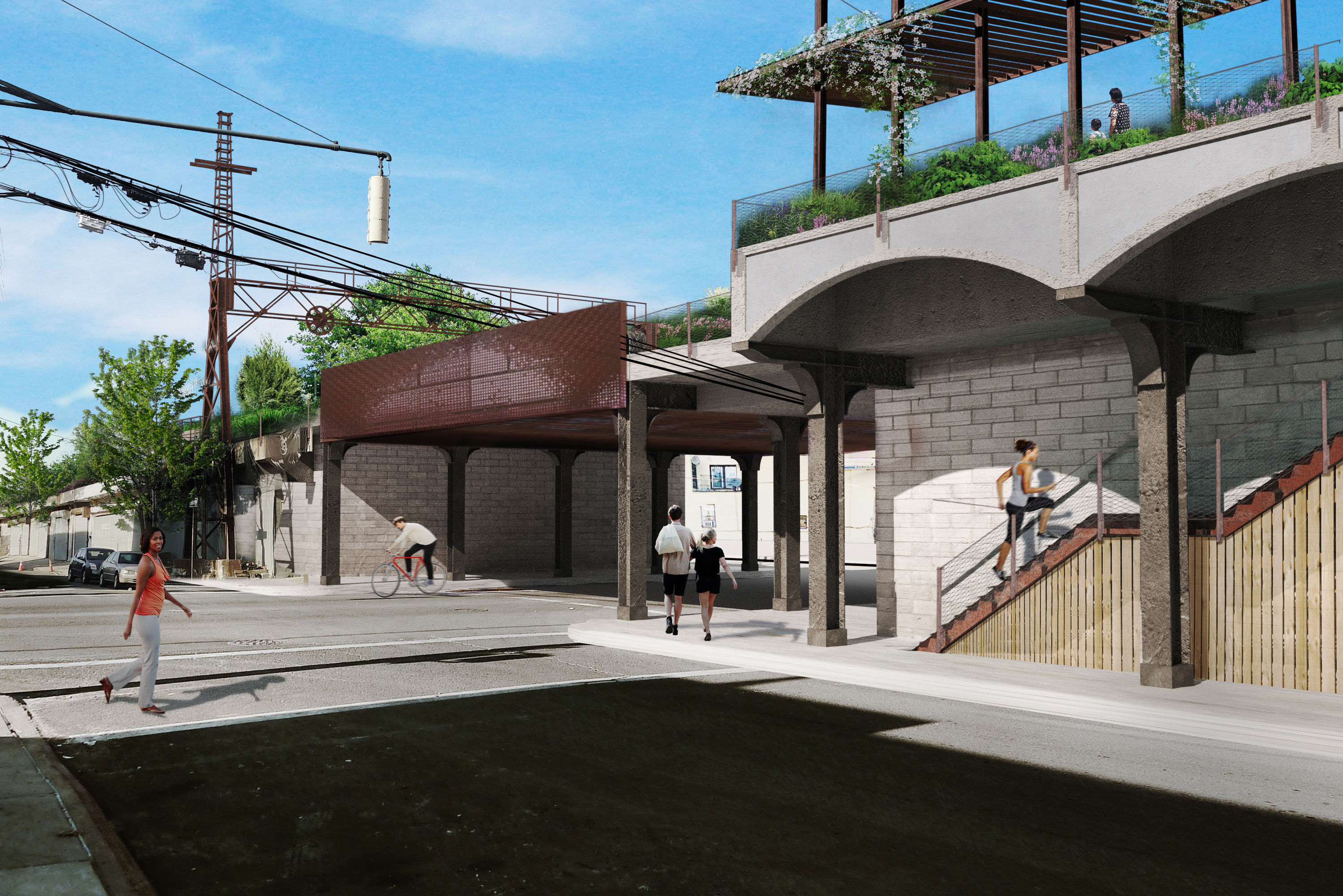 When people from the community met Claire Weisz on stage, the conversation kept going through various questions:
Have you ever noticed how nice it is to walk for several miles without worrying about lights, crossing, cars, ...? The lack of long promenades reflects an inequity for people living far away from waterfronts.
To involve the people living in the area, local workshops were organized. Even if they have been very successful, it is hard to tell how many people were actually reached, and if the people participating are representative of a very diverse community. The park is designed for local people. Answering a question, one of the panelists assures that Queens is not a borough where gentrification could happen. This being said, the project is definitely a rent issue for people living next to the Queensway.
About the design of the different parts of the Queensway, Claire Weisz talks about a hand-in-hand collaboration with Susan Drake, landscape architect from DLandStudio.