Giancarlo Mazzanti at Cité de l'Architecture
Jul 25, 2014
Giancarlo Mazzanti Global Award for sustainable architecture Cité de l'architecture, Paris
1st of july 2014
1. HOW DO WE WORK? - team, other architects and other disciplinaries - the competition as working method: the only open, democratic form of architecture - architecture is action: the interesting point is what is produced by architecture such as happenings, uses, relationships, behaviours (such as playing for instance) - architecture as material practice: space, environment, material don't create a form to see but relations, uses and practice. - diagram as strategy
2. WHAT DO WE DO?
---
The object as part of its landscape.
Library in Medellin - Bogota
The project dramatically changed relations inhabitants had with their neighborhood and towards foreigners: tranformation, optimism.
---
Growth pattern as generating function.
Coliseos, four sports hall - Bogota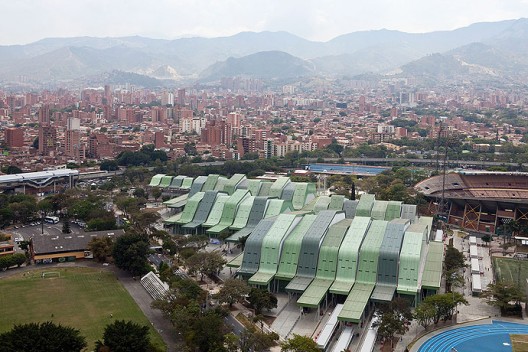 The strips enable expansion of the project. Consider the patterns as strategy, not precise but only architectural rules. Then the builders are those who actually do the job. Relations with the outside are very important, not only the building itself is to be thought but the surroundings participate to the project: you can see what happens inside, it is more democratic than an opaque skin.
---
Modules and adaptative systems.
Santa Marta school for kids - Medellin